Science with Miss America
We're excited to welcome Camille Schrier, Miss America 2020, the first scientist to be crowned Miss America, as she Joins the Quest to help explore nature, the power of plants and algae, health, women in STEM, and more.
Come along with Camille Schrier as she shows you the amazing everyday science right in your own backyard!

You'll find fun and fascinating things like:
Apps to help you explore

Activities

Ways to Explore Nature on Your Own

How Native Plants in Your Garden Help Restore Habitats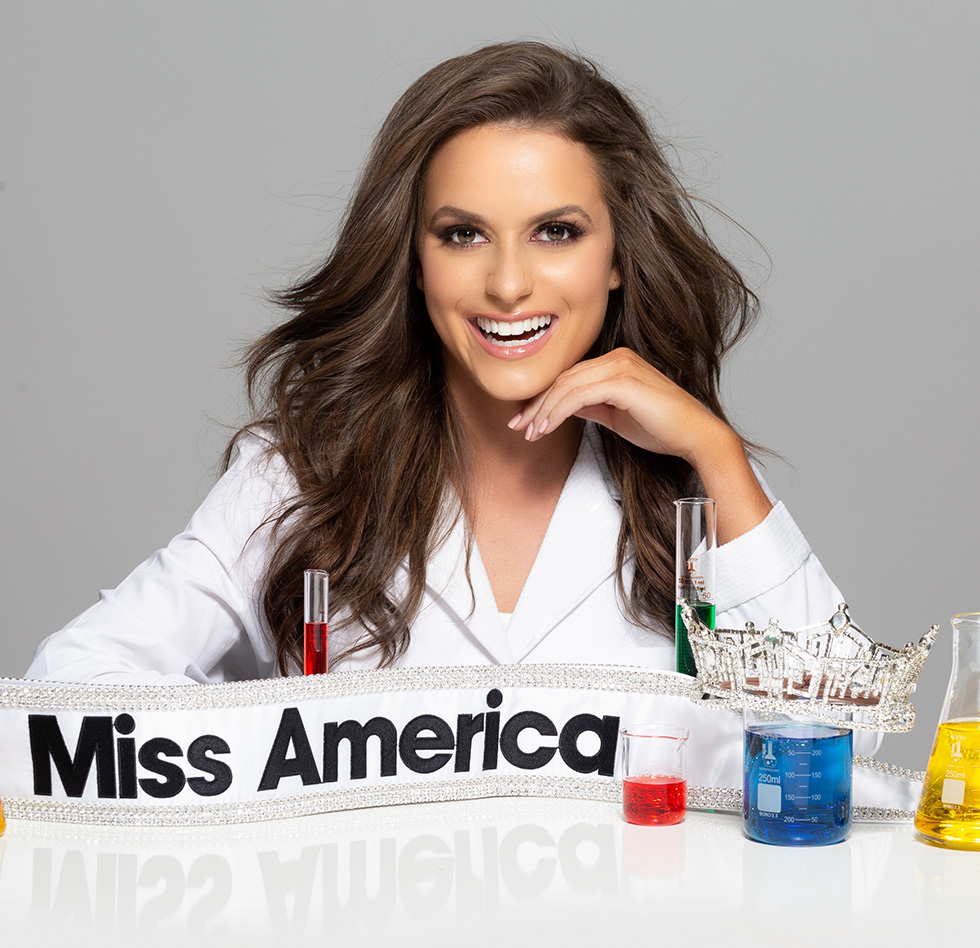 Miss America 2020 is also a scientist: What would you ask her if you had a chance?
Recently, leadership students from the Livermore Valley Unified School District had the opportunity to do just that during our livestreamed event with Miss America 2020, biochemist Camille Schrier. The event was one the students won't soon forget, with topics ranging from climate change to career paths and how to make a difference in the world.
The event, moderated by Quest Advisory Board member Susan Houghton. We welcomed 15 leadership students from five Livermore Valley Joint Unified School District schools: Middle Schools Christensen, East Ave, Mendenhall and K-8 schools  Joe Michell and Junction Avenue. Leadership classes compiled a list of possible questions, and selected 15 students to ask their questions live.
Watch the entire interview here:
The result was an engaging and thought-provoking event. Camille Schrier is the first scientist to hold the Miss America title, and she shared her fascinating journey to a career in science, including her dual degrees in biochemistry and systems biology, and the pursuit of her Doctor of Pharmacy degree. "I love sharing science with every group I meet with because science is all around us", said Camille. "It touches everything we do. Plus, I've been interested in science since I was the same age as the students, which made it especially fun for me to talk with them."
"I am always proud of our students, and it was so inspiring to watch them interact with Miss America. Thanks to Quest for providing this opportunity! You've given our students a voice and you've let Miss America remind them that they, too, can pursue a career in STEM to make a positive difference in our world," added Kelly Bowers, Ed.D, LVJUSD Superintendent.
It was hard to select the most thought-provoking topics covered, so you'll want to watch the entire 40-minute recording, but here are few that are especially relevant in today's world.
Q: What do you think the biggest problem facing teens is today and how would/are you solving it?
Camille: Number one is stress. You all have even more stress on you in terms of social media and technology than I did when I was in middle school. It's really important that we manage that stress from a young age by finding ways that we can manage our time better, focusing on things outside of technology and social media, realizing that things we see on the internet are not always true…even I still struggle with that."
Q: What was the academic path that led you to getting your doctorate in Pharmacology?
Camille: I always loved science, but I never really knew what I wanted to with it…how do you pick which areas you like the most? I thought I wanted to be so many different things [food scientist, marine biologist, meteorologist, chemical engineer] and I tried all of them. When I got to college…I discovered systems biology, which used math and computer science to solve biological and medical problems. That led to me pursuing my doctorate in pharmacy. Hopefully, I can work for a company that makes medicines when I'm done.
It's been a long path…but it's really important to explore different things to figure out what you do like and it's also important to figure out what you don't like. It's ok if you try something and you don't like it! It helped me figure out what I was really interested in and where my skills, talents and passions were, so don't be afraid to try something new."
More learning opportunities with Miss America
This event was one of many exciting things coming out of our partnership with Camille Schrier. Check out the videos she's created for Quest that focus on the importance of exploring nature and exploring the power of plants and algae. The site is full of terrific resources for at-home learners, including science apps, activities, and more.
How can you help the next generation have a seat at the table?
Watch this recorded live-stream event: Paving the Way, A Virtual Conversation
Four women. Four STEM advocates. Four incredible journeys. Moderated by Susan Houghton
In this recorded live event, you'll hear their stories:
Pat Falcone, PhD Engineer
Nan Ho, Biologist
Camille Schrier, Biochemist and Miss America 2020
Jayshree Seth PhD, Engineer
What led them to their career of choice? Who inspired & supported them? How did they handle challenges?
You'll also hear their thoughts on the future — with specific ideas on how to inspire the next generation of STEM leaders, encourage a 'growth mindset' & what we can all do to 'pay it forward' & help others, regardless of gender or ethnicity, get a seat at the table.
Thank You to Our Sponsors