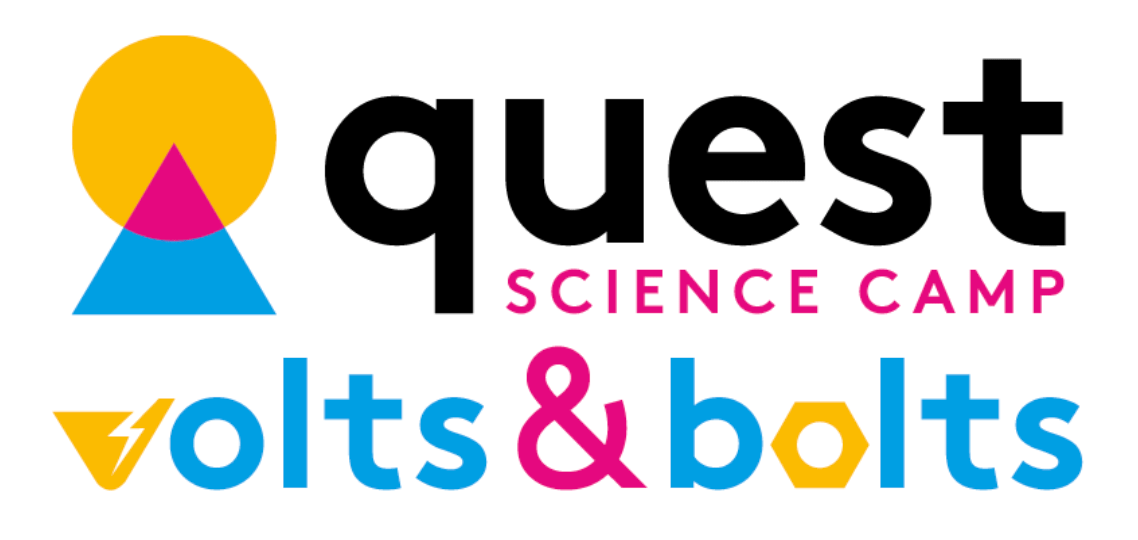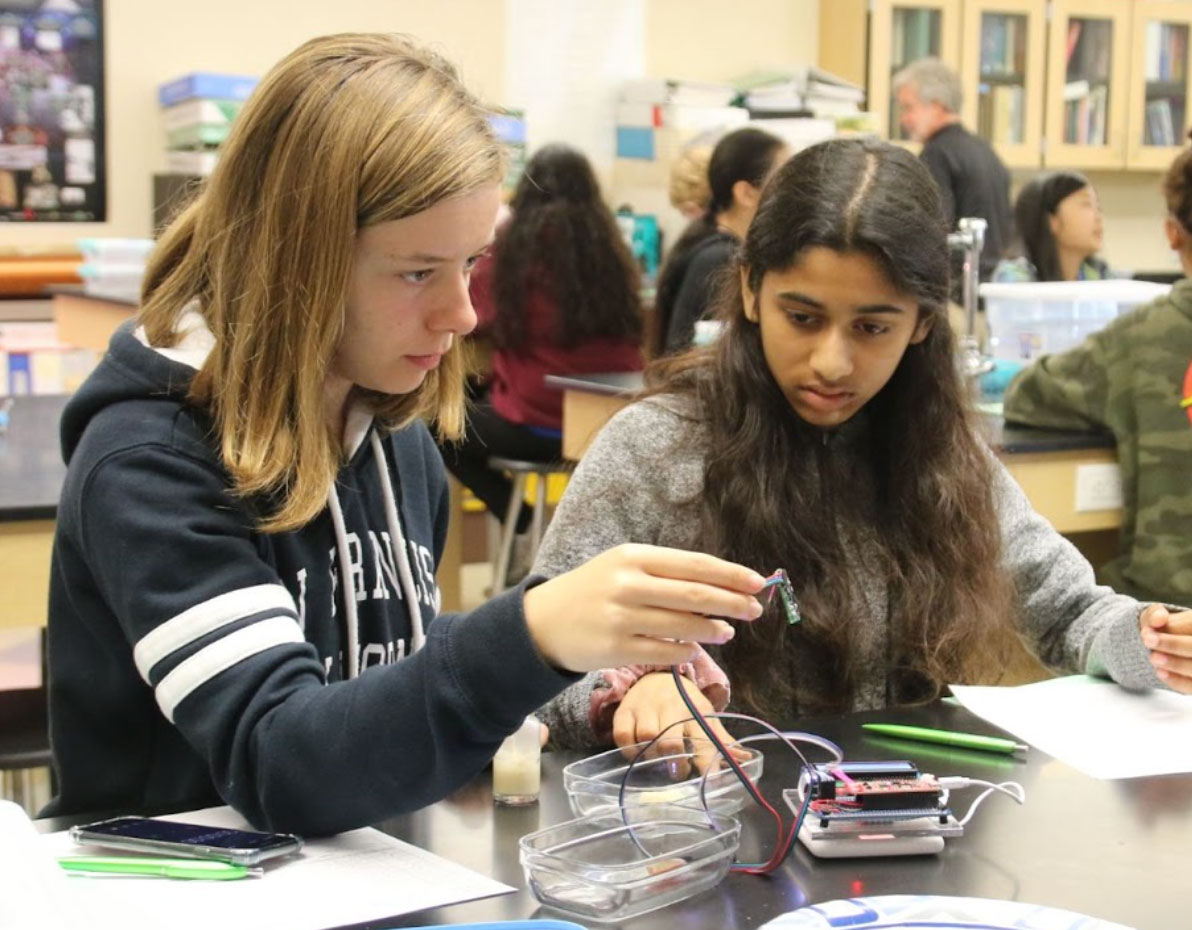 Our 2021 Summer Science Camp has concluded!
Thanks to all our Explorers for making our camps an amazing experience! 
Quest will not be hosting a summer camp in 2022.  We hope to be back in 2023.
Below are the camp details for 2021 for your reference. 
2021 Summer Science Camp
Join us for a week of exciting in-person science and engineering activities that will inspire the next generation of scientists and engineers!
Each week is jam-packed with activities using real materials and tools.  Designed by award winning teachers, all activities are hands-on and promote critical thinking and problem solving skills.  Participants will also learn to communicate their ideas by working in teams to improve their designs.  Best of all, explorers get to keep their projects and continue to tinker with them at home.
Each session is limited to 20 participants and guided by a teacher and four camp counselors.  Local scientists and engineers will also participate to share their expertise.
At Quest Science Center, science is for everyone!  We are committed to fostering inclusion and creating experiences so people of all backgrounds can engage and explore science together.  All interested students are encouraged to register!
"It was really fun experimenting with electricity!"
Jimena, Science Camp 2019
"Thank you for the opportunity to learn science activities…
better than playing video games at home!"
 Eduardo, Science Camp 2019
"Quest Science Camp was a fun
learning experience for my daughter!"
Parent
"Gave me motivation to make more fun projects at home."
Sarah, Science Camp 2019
"I liked when we learned to make our own speakers."
Julian, Science Camp 2019
"The camp made me happy! 
I wish I could attend these camps more often!"
Veronica, Science Camp 2019
Camp Descriptions
Choose one or both weeklong, half-day camps.  Each session is designed to teach the engineering design process and expand on the science curriculum taught in school.
VOLTS: Lit Electrons
Create projects powered by electricity and magnetism!  Explore electrical current, circuits, and magnets to build your own electric devices including LEDs, motors, speakers, electronic games, and wind turbine generators.  Work with local scientists to identify how electricity is used in our home and community.
BOLTS: Mechanical Marvels
Tackle daily engineering design challenges!  Design and build simple machines, bridges, cars, rockets and more using everyday materials.  Use cell phone apps to test and improve your creations.  Scale up solutions and learn from engineers in our community.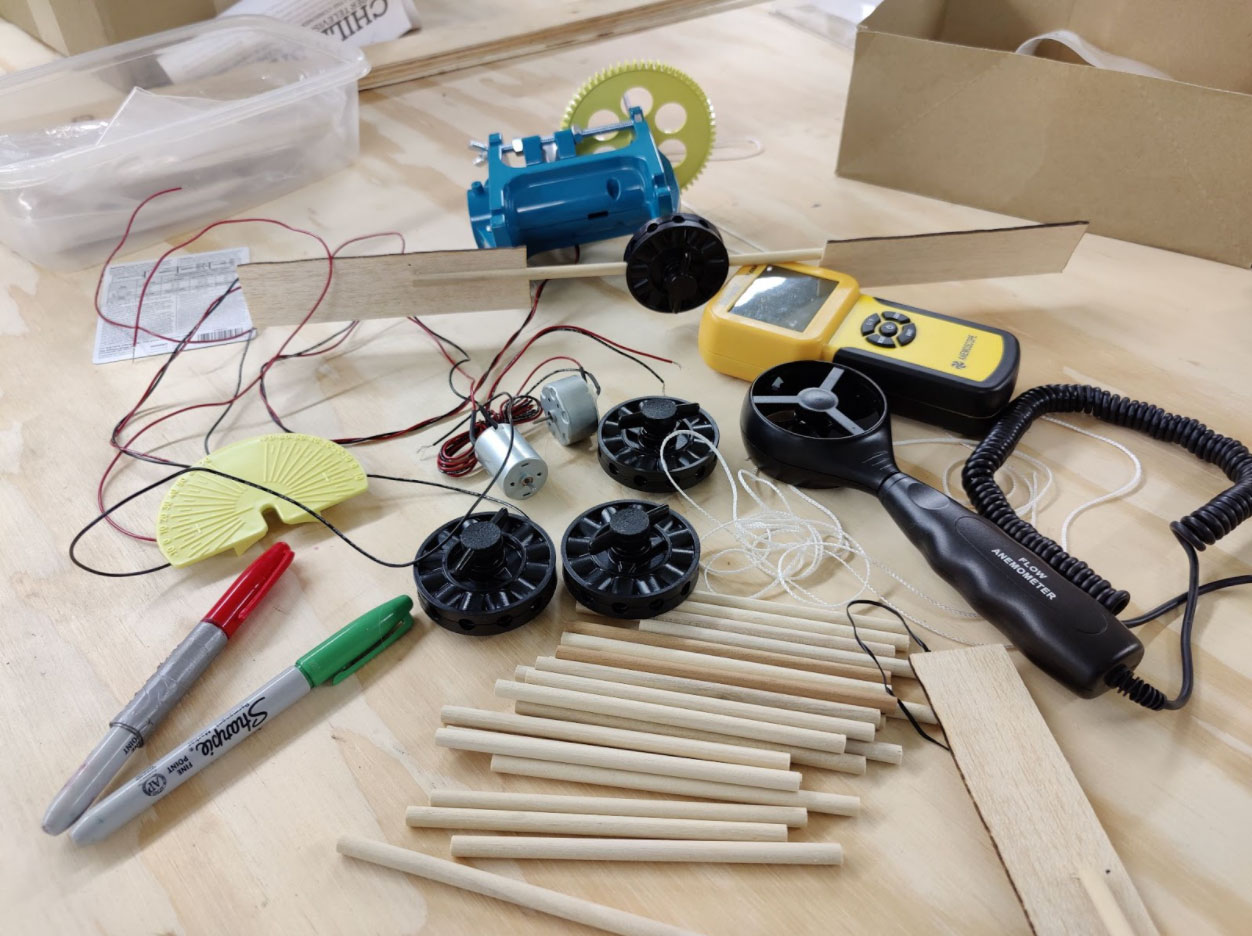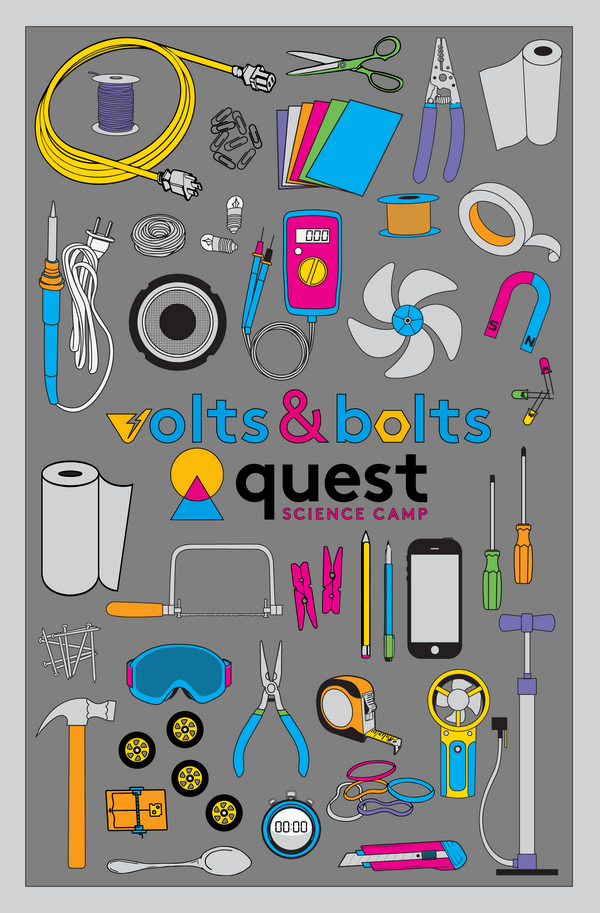 Basics Details
Age: 11-14 (6-8th Grade)
Dates & Times:
June 21-June 25, 9-12 PM
June 21-June 25, 1-4 PM
June 28-July 2, 9-12 PM
June 28-July 2, 1-4 PM
* Both the BOLTS and VOLTS camps are available during all time slots.
Location: Bothwell Arts Center, 2466 8th St, Livermore, CA
Activities will take place in the air conditioned facility and the park
Price:

$300, all materials included plus a custom camp T-shirt
$550 for attending both camps ($50 off!)
Questions?  Email camp@quest-science.org
FAQ & Registration Form
Please read our FAQ and check availability below prior to registration and payment for your camp sessions. 
Sponsors & Donors
Lawrence Livermore National Security
The Rotary Foundation of Livermore
Livermore Valley Wine Auction