SEEK by iNaturalist This free smartphone app is designed for children and is used to identify wildlife, plants, and fungi using your phone's camera. Children can earn badges for observing different types of species and participating in challenges. Apple format or Android phones.
iNaturalist – Connect with scientists around the world to help identify plants and animals in your community
eBird – Learn about birds in your backyard or find current birding hotspots with this comprehensive birding website and app, Sycamore Grove Park and Shadow Cliffs Regional Park
Globe Observer – Join an international network of community scientists to learn about our environment and the changing climate
Earth Challenge 2020 Join a citizen's science initiative to collect valuable data using an app on your phone. The project focuses on air quality & plastics pollution.
Timelooper – Visit East Bay Regional Parks virtually
Phyphox – Access all the sensors on your smart phone to collect data and turn it into a mobile physics lab
The Livermore Public Library is starting a new pilot project – Grab and Go Science and Craft Kits for children.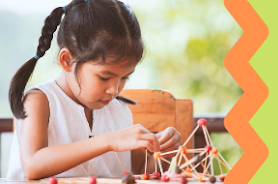 Each Wednesday, starting Sep. 23, residents will be invited to drop by the Civic Center Library between 1:00pm and 4:45pm to pick up a free children's Grab and Go Science and Craft Kit. These kits will be offered via curbside pickup while supplies last, with no reservation required. There will be two new projects each week, including one project for preschoolers to age 6, and another project for children ages 7 and older. After the five-week pilot project, staff will evaluate whether to continue the program based on public response.
For more information, visit the Livermore Public Library.
Livermore's School Students Need Our Help
The Rotarian Foundation of Livermore (RFL) and the Livermore Valley Education Foundation (LVEF) are partnering to raise funds for the Livermore Valley Joint Unified School District (LVJUSD) to purchase Chromebooks. LVJUSD has acquired 1000 hotspots, however, there is an immediate and urgent need for over 1000 Chromebooks for students to use while they are distance learning during the pandemic.
Once students return to class, in whatever way that happens, each student will need their own LVJUSD Chromebook. Currently, some students are using LVJUSD Chromebooks and some are using personal devices. Additionally, with a recent upgrade made by Google, 837 Chromebooks that were loaned out became non-operational because they were too old to work with the update. LVJUSD has been able to find some replacements by going to other school sites. At the same time, some teachers need to have their laptops replaced so that the virtual classes can continue to go on.
To help LVJUSD with this urgent need, RFL and LVEF are asking people and businesses for donations. Each Chromebook costs approximately $300. Any amount of donation can help. To donate, go to: http://www.rotarianfoundationlivermore.org/remote-learning/
If you have further questions, please contact: Ted Michels, RFL President, at tedmichels@icloud.com.