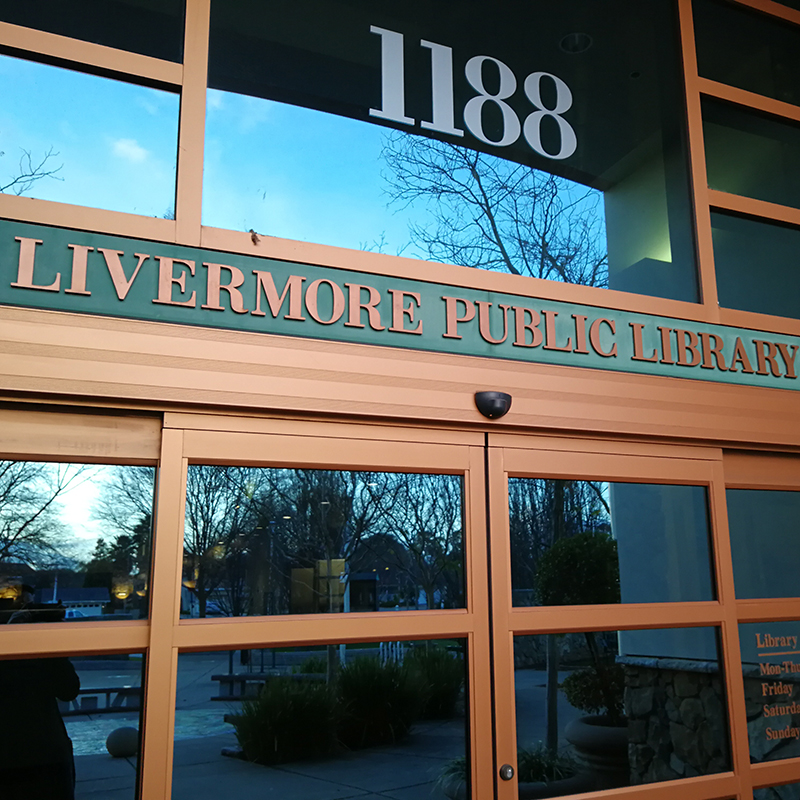 Quest Interns at Livermore Library
During the Summer of 2021, high school students Nikhila Juluri and Eileen Seetho completed a study of Livermore Public Library's ventilation system using the Quest Science Center CO2 monitors.  The team placed sensors in different locations and moved it around the library over the course of two months to create an air quality map.  Their work resulted in a paper that describes the project, data collected, analysis, and recommendations.  It was then used by the library to make better decisions for the health of their visitors and employees under COVID considerations.
Special thanks to Quest scientists Rick Stulen, Dennis O'Brien and Don Sweeney for their support, and the Livermore Library for partnering!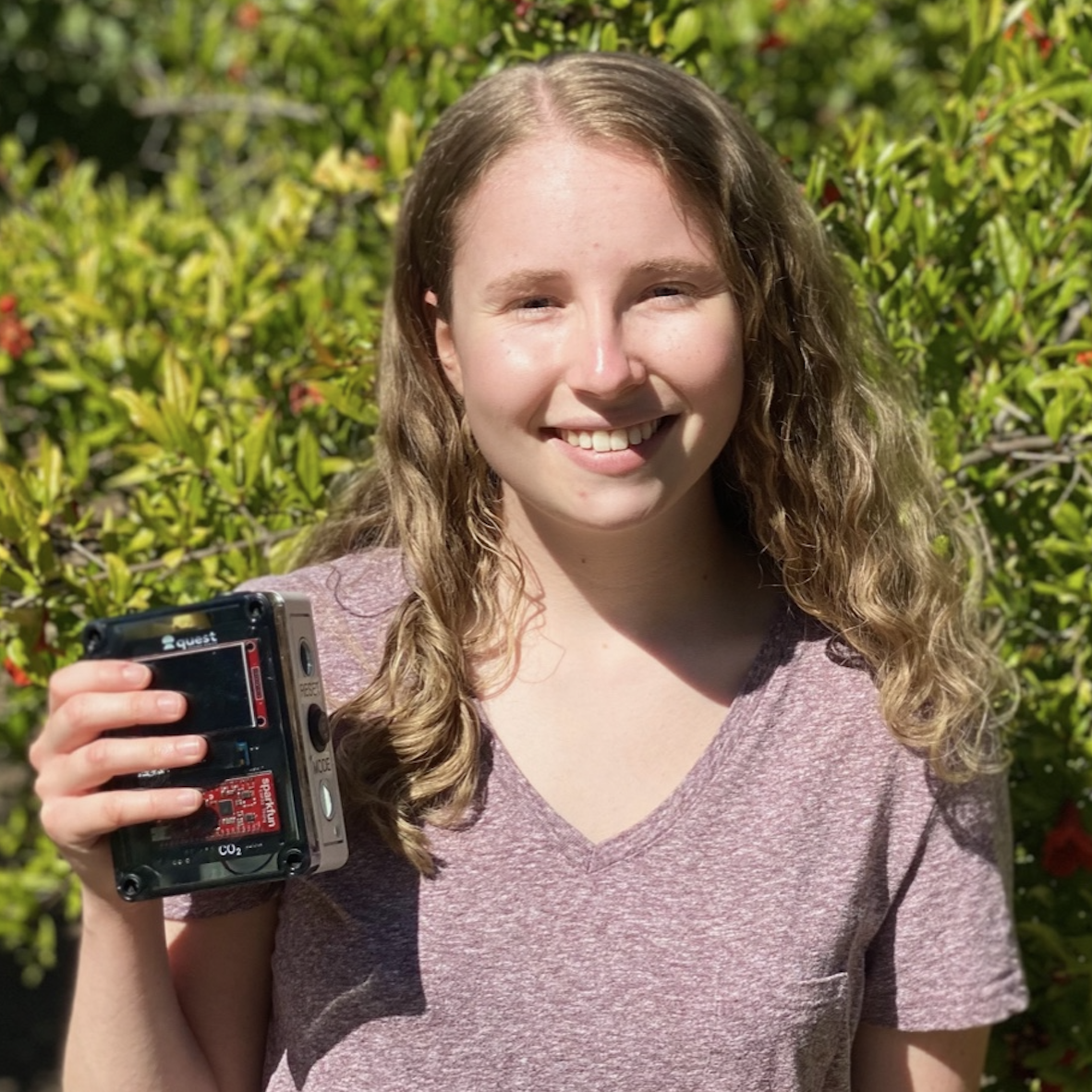 Monitoring CO2 to reduce COVID-19 transmission
Meet Erica Bowers, a Senior at Sacramento State University, who completed a senior project using one of Quest's CO2 sensors to survey ventilation at some of our local businesses as it relates to COVID-19 transmission.  Since humans exhale CO2 every time we breathe, the CO2 concentration in indoor air can be used as a surrogate for the presence of human generated aerosols and determine how well spaces are being ventilated.  The better the ventilation, the lower the CO2 levels will be and the better potentially infectious aerosols are being cleared out. Erica looked for ways to make indoor air safer during the COVID-19 pandemic, and tells her story in this video.  Watch to see some of the data and learn about what is considered safe.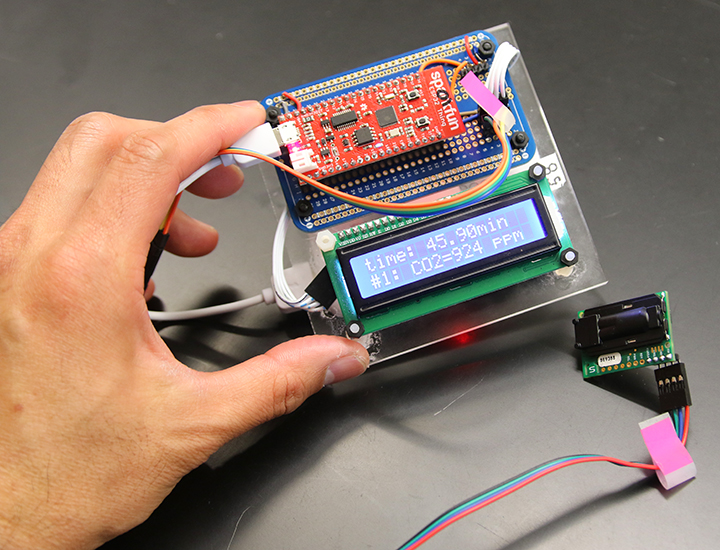 CO2 Sensor Launch
In 2019, Quest launched our first community science project to measure and map CO2 concentrations in the Tri-Valley.  Expedition CO2 participants learned about microprocessors and sensor assembly, then designed and built a series of sensors that automatically upload data in real-time to a online map for everyone to see. This will provide useful scientific data for the Tri-Valley region regarding climate change and how human activity relates to CO2 greenhouse gas emissions.
If you are interested in participating, please contact Rick Stulen at rstulen@quest-science.org.