Board of Directors
In addition to their scientific and technological acumen, the Quest board members have a long and distinguished history of leadership, education outreach, community building, volunteerism and fundraising. These accomplished retirees of Lawrence Livermore National Laboratory and Sandia National Laboratories-California began their effort to establish a downtown science center as a way to pay it forward — sparking in young minds the same curiosity, energy and exploration that once inspired their chosen careers.
OF BY FOR ALL
Sharon Parker, Stanford Center to Support Excellence in Teaching
Michael Trevino, Educational Planner, former Director of Undergraduate Admissions for the UC system 
John Williams, retired Electrical Engineer, IBM
LEARNING EXPERIENCES
Dan Bergmann, retired, Climate Modeling, Lawrence Livermore National Laboratory
Ann Brown, Education & Outreach Associate, Zone 7 Water District
Joel Bowers, retired Deputy Associate Director for Operations, Lawrence Livermore National Laboratory
Thomasin Dewhurst 
Gary Dreifuerst, retired Electrical Safety Officer, Lawrence Livermore National Laboratory
Peg Folta, Deputy Energy Program Manager, Lawrence Livermore National Laboratory
Michael Ford, Postdoctoral researcher, Materials Science Division, Lawrence Livermore National Laboratory
Martha Gausman, retired Assistant Superintendent, Modesto
David Lunn, retired Water Resources Manager, Zone 7 Water District
Larry Lagin, Bay Area artist, President East Bay Holocaust Education Center, retired scientist and fusion research project manager
Tom Parham, Senior Research Scientist, Lawrence Livermore National Laboratory
David Rakestraw, Physical chemist and biosecurity program leader
Lisette Rocha, Outreach Specialist, Las Positas College 
Phoebe Shamp, Environmental Safety and Health Professional, Lawrence Livermore National Laboratory
Don Sweeney, retired Project Manager, Large Synoptic Survey Telescope
Mitch Thompson, TriHelix Tech
Tim Thompson, Retired Software Engineer, Space Palette Creator
Nick Williams, retired, Lawrence Livermore National Laboratory
Pam Whitman, Senior Research Scientist, Lawrence Livermore National Laboratory
Ketrina Yim Thompson, Visual and graphic design
QUEST PLAZA
Joel Bowers, retired Deputy Associate Director for Operations, Lawrence Livermore National Laboratory
Jill Farrell, Engineer, Lawrence Livermore National Laboratory
Chris Gates, retired Senior Project Engineer, Lawrence Livermore National Laboratory
Valerie Morrow, Urban and Regional Planning, retired Senior Facility manager, Lawrence Livermore National Laboratory
Jasmine Noriega, Transportation Engineer at California Dept of Transportation
FUND DEVELOPMENT
Barbara Doggett, retired Senior Administrator, Lawrence Livermore National Laboratory
Janice Keller, retired Senior Administrator, Lawrence Livermore National Laboratory
Eric Weiss, Vice-President of Engineering, Workday
MARKETING AND COMMUNICATIONS
Michael Carter, Physicist, retired Program Director for DoD Technology Programs, professional photographer, and Director, Livermore Lab Foundation
Amy Erickson, Communications and Content Strategy, ASHP
Bob Gausman, Consultant, Educational Technology, Livermore Commission for the Arts
Kiran Guleria, former Education Program Manager, Livermore Valley Performing Arts Center
Carol Keys, Experiential Communications, Keys Creative Group
Nadine Horner, External Relations Officer, Lawrence Livermore National Laboratory
Susan Houghton, Founder, Sunflower Hill, and Communications and Development Consultant, The Houghton-Covey Group
 Ann Willoughby, AAUW and Expanding Your Horizons
STRATEGY
Amy Aines, Communications consultant, co-author Championing Science
John Henderson, retired Deputy Director of R&D, Lawrence Livermore National Laboratory
Eugene Mizusawa, retired Founding Director of Innovation Studio at Athenian School
Mark Newton, Board of Directors, Asante Africa Foundation, retired Electronics Engineering senior manager
Brittanie North, Guided Pathways, Las Positas College 
Randall Pico, Senior Engineering Superintendent,  Lawrence Livermore National Laboratory
Adam Tobin, Executive Director & CEO, Chabot Space and Science Center
Lee Younker, Geoscientist and retired senior manager, Lawrence Livermore National Laboratory
June Yu, Executive Director National Laboratory Programs, UC Office of President
ORGANIZATIONAL PARTNERS
Joanna Albala, Science Education Program Manager, Lawrence Livermore National Laboratory
Nathan Brumley, Supervising Librarian, Youth Services, Livermore Public Library
Jim Berry, Victor Wong, and Tom Manger, Robot Garden
Lynn Naylor, CEO, Innovation Tri-Valley Leadership Group
Maggie Tufts, Program Manager, Pedrozzi Foundation
Monya Lane
CEO
Monya Lane is a retired mechanical engineer whose tenure included overseeing the development of innovations in advanced manufacturing, bioengineering and data science as the associate director of Engineering at Lawrence Livermore National Laboratory. Throughout her 35-year career she held a variety of energy, environment and national security project and program management roles in service to the nation. As the senior leader of Lawrence Livermore's largest organization, Monya managed a diverse collective of 1,600 employees in providing the necessary engineering, science and technology to ensure the success of the laboratory's missions. Earlier in her career she was the one of the system engineers on the team responsible for designing the NIF laser.
Known for her "can-do" attitude, Monya brings nonstop energy and a track record for building successful teams to Quest where she is, once again, leading the effort to "create something bigger than ourselves." She is an active participant of Innovation Tri-Valley, a collective of business leaders, educators and elected officials dedicated to championing the Tri-Valley. She also serves as chair of the Livermore Commission for the Arts and sits on the Board of Trustees for UC Merced as liaison to the Tri-Valley region. An avid tennis player, Monya still competes in local tennis leagues and was on a team that made it to the national competition in Las Vegas in 2018.
"Teaming up with colleagues to bring Quest to our region is the perfect way for me to 'give back' and help demystify the science and technology around us. I'm excited by the opportunity to create "questing" experiences that build practical skills and confidence to engage in our increasingly complex world."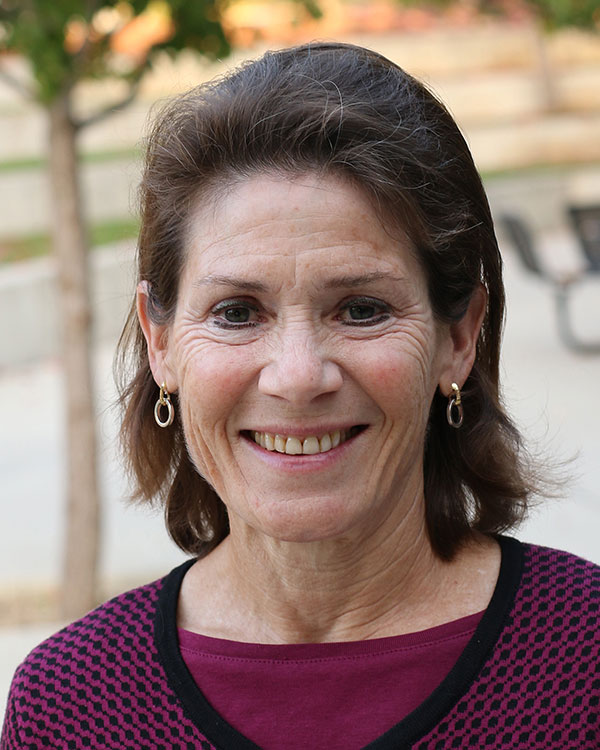 Alan Burnham
Founder & Director
Emeritus
Alan Burnham lives for all things chemistry. He is a professor, consultant and mentor with more than 50 years of experience as a chemist and 250 professional publications to his credit. During his 31 years at Lawrence Livermore National Laboratory he worked on a variety of energy and national security projects before becoming the chief technology officer for American Shale Oil. He has consulted with numerous oil companies and serves as adjunct professor in the Energy Resources Engineering Department at Stanford University.
A visionary who cares about his community, Alan originated the idea for Quest, his second nonprofit startup, after serving as the founder and CEO of Partners for Change Tri-Valley, which provides life-skills training to lift people out of poverty. Alan is passionate toward all levels of teaching, whether serving as an adviser to postdocs, teaching a class to graduate students, tutoring middle schoolers or introducing basic science concepts to grade school students. He is passionate about science learning and has built a number of pop-up exhibits to encourage young minds to pursue science and to promote Quest.
"Science impacts so many decisions we all make throughout our lives. I'm passionate about increasing scientific literacy and hope Quest inspires more people to work in this fascinating field."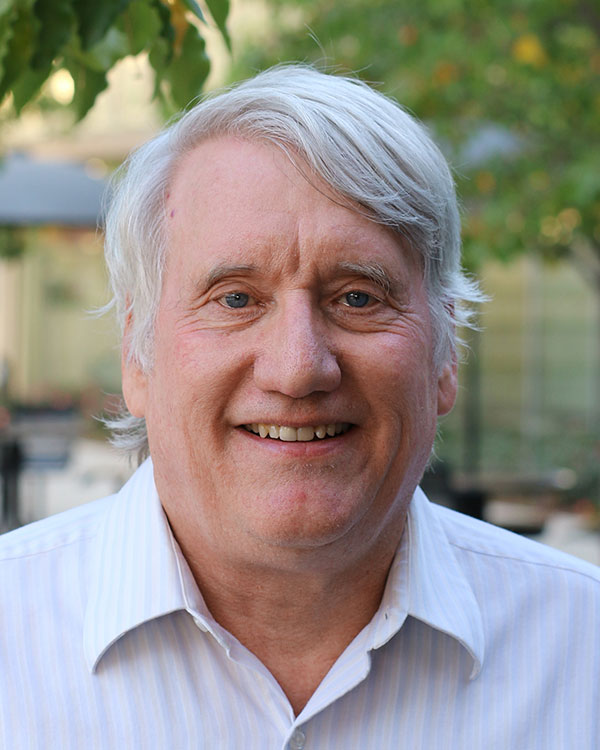 Vaughn Draggoo
Secretary
Vaughn Draggoo is a retired physicist and technical manager with a passion for science education. He spent more than 30 years at Lawrence Livermore National Laboratory working in lasers and optics, with an emphasis on the construction, integration and operation of industrial-scale equipment and facilities.
Since taking on his "second avocation" as a Quest board member, Vaughn has been actively supporting educational programs and working to introduce scientific phenomena to inquisitive minds of all ages. Vaughn serves as a docent at the Chabot Space and Science Museum in Oakland and is an active mentor/volunteer in the Livermore schools, where his wife taught for 30 years. He sits on the Livermore Joint Unified School Unified School District's Citizens' Bond Oversight Committee, responsible for monitoring bond finances to ensure the money is spent properly. An avid golfer, Vaughn proudly admits to putting his game on hold so he can design classroom experiences based on Next Generation Science Standards and help launch Quest.
"As its potential emerges, I am energized by what Quest will become – a place of learning, inspiration, community and inclusion."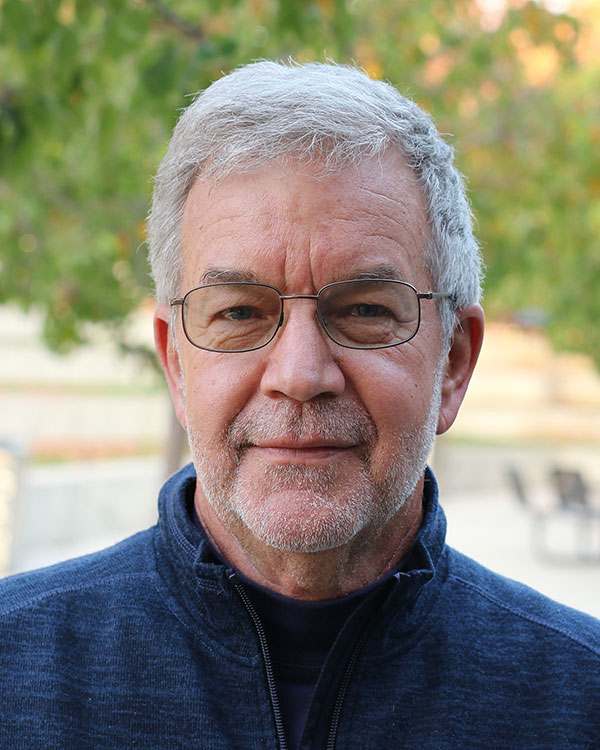 Jay Davis
Director
Emeritus
Jay Davis is a seasoned leader and nuclear physicist known for building new facilities, standing up government organizations and raising funds to advance science and engineering. While at Lawrence Livermore National Laboratory, he built accelerators for research in basic and applied science, culminating with the Center for Accelerator Mass Spectrometry. His work enabled groundbreaking research in forensics, climate change, materials research and medical and biological sciences. After the first Gulf War, jay served as a U.N. nuclear inspector in Iraq and as the first director of the Defense Threat Reduction Agency within the Department of Defense.
Closer to home, Jay has chaired the board of the Livermore Valley Chamber of Commerce and served on the boards of Innovation Tri-Valley Leadership Group, and the Livermore Valley Performing Arts Center. In 2019 he became president of the Rotary Club of Livermore. For five years he was president and chief fundraiser for the Hertz Foundation, where he secured millions to help fund graduate student studies in the applied physical, engineering and medical sciences. A retired windsurfer, biker and back-country skier, Jay now spends his free time as the self-proclaimed "chief sharecropper" and owner of the Davis-King Vineyard, home of Talking Bull Petite Syrah.
"After six decades as a student and practitioner of science, helping to build Quest and its program gives me the chance to experience again the awe and wonder of science — and to share it with others. I can hardly wait!"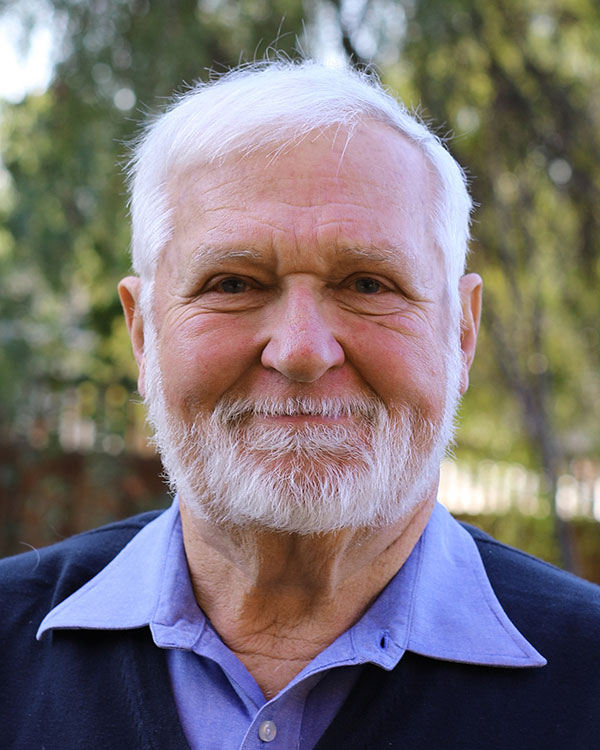 Rick Stulen
Director
Rick Stulen is a solid-state physicist with a 36-year career at Sandia National Laboratories, retiring as vice president of the Sandia-California site. He helped formulate and lead the Department of Energy's largest public private partnership to create advanced semiconductor manufacturing technologies in partnership with Lawrence Livermore and Lawrence Berkeley national laboratories. He spent four years in New Mexico leading Sandia's Science and Technology portfolio before moving back to California as the senior executive in charge of the California site and laboratory program lead for Energy, Climate and Infrastructure Security.
Rick is a visionary executive who excels at building partnerships and encouraging young minds to persevere and pursue science and technical careers. Always willing to take on new challenges and learn from any setbacks, Rick is trying to perfect a 360 degree turn on a wake surfing board (he's "getting close"). A home coffee roaster and trained barista, he has a passion for sailing and often can be found on the San Francisco Bay.
"Helping others come together to explore the world around us through the lens of science is what I love to do. The journey to create Quest has been full of surprises, fun, learning and deeply gratifying."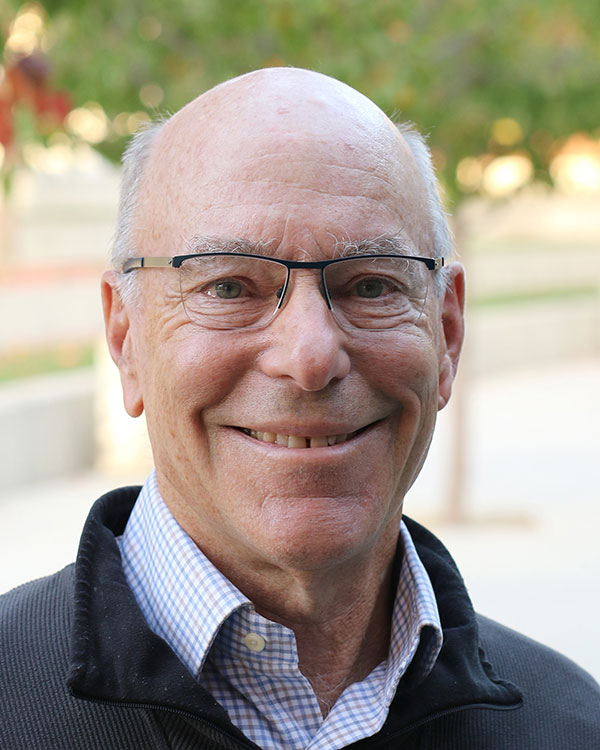 Nan Ho
Director
Nan Ho serves as Dean of Science, Technology, Engineering, and Mathematics at Las Positas College (LPC). One of her passions is to connect the talent at LPC with community, education, and industry partners to inspire and support all students in their academic and career pathways. Nan was a faculty member for more than 20 years at LPC, where she helped originate the Science and Engineering Seminar Series with Lawrence Livermore National Lab and the Undergraduate Science Research Poster Session, and was advisor to student clubs and Beta Beta Beta National Biological Honor Society.
Nan serves on the Board of Directors for the Bay Nature Institute and for the Las Positas College Viticulture and Enology Foundation, and the Institutional Biosafety Committees for Sandia National Laboratories and Daybreak Labs. She previously served on the Understanding Evolution Teacher Advisory Board for the UC Museum of Paleontology and the Oakland Zoo Docent Council Board. Nan earned her BS and MS from Stanford University, with additional graduate work at UC Berkeley. Nan received the John and Suanne Roueche Excellence Award, the Unity Award, Outstanding Full-Time Faculty Award, and is three-time recipient of both the Outstanding Teaching Award and the Chancellor's Award.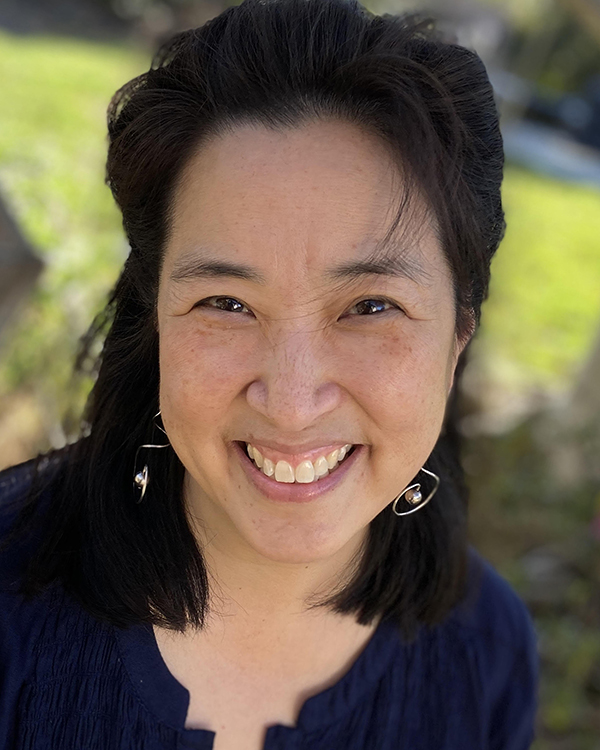 José Hernández
Director
Inspired by the first Hispanic-American astronaut Franklin Chang-Diaz, José Hernández has wanted to fly in space since was in high school. One of four children in a migrant farming family from Mexico, José didn't learn English until he was 12 years old and spent much of his childhood traveling with his family harvesting crops. After graduating high school in Stockton, he enrolled at the University of the Pacific in Stockton and earned a degree in electrical engineering. He was awarded a full scholarship to the graduate program at the University of California in Santa Barbara, where he continued his engineering studies. In 1987, he accepted a full-time job with Lawrence Livermore National Laboratory working on signal and image processing applications in radar imaging, computed tomography, and acoustic imaging.
Later in his career, José worked on developing quantitative x-ray film imaging analysis techniques for the x-ray laser program. He applied these techniques in the medical physics arena and co-developed the first full-field digital mammography imaging system. He has also worked in the international arena where he represented Lawrence Livermore and the U.S. Department of Energy on Russian nuclear non-proliferation issues. After three years and being turned down eleven times for astronaut training by NASA, José was selected in May 2004 to begin training as a mission specialist and flew on a 14-day space shuttle mission to the International Space Station in 2009.
After retiring from NASA, José and his family returned to Stockton, where he now works as an engineering consultant and motivational speaker throughout the U.S. and Mexico.
"Dream BIG, anything is possible with hard work, an education, and perseverance!"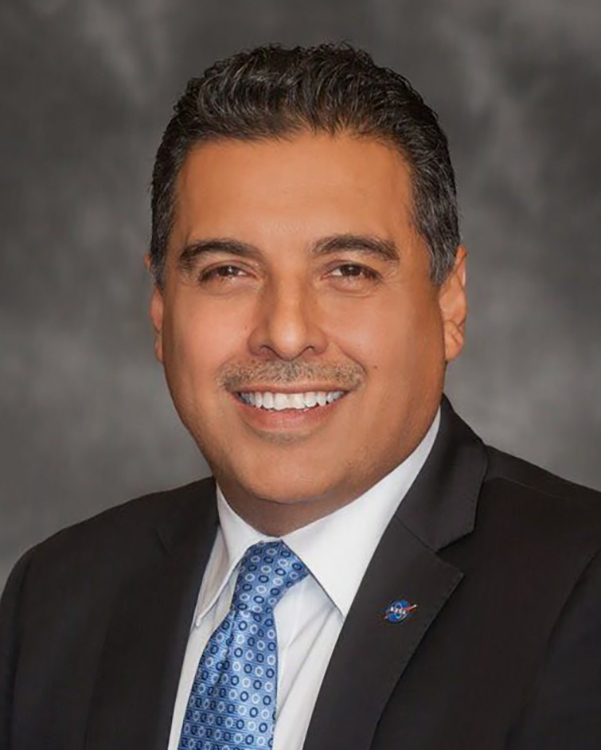 Michael Mosby
Director
Michael Mosby is an operations and systems guru who has over 20 years' experience amplifying impact and partner experience through operational excellence.
Michael is a certified Lean Six Sigma Master Black Belt. He was Lawrence Livermore National Laboratory's first certified Master Black Belt in 2007, where he deployed a Lean Six Sigma Program that resulted in cost savings more than $200M. As the former Chief Operations Officer of Tides Foundation. he built Tides' first Grants Management System, led Tides' Strategy & Governance Initiative, and spearheaded Tides' Salesforce enhancements resulting in a Best In Sector designation and speaking engagement at Dream Force. He has been recognized for building efficient and effective solutions for the Department of Energy and United States Army. He is also a contributing author for the book, "Mastering Excellence: A Leader's Guide to Aligning Strategy, Culture, Customer Experience and Measures of Success."
"
I believe we are all agents for good. The most cherished moments of my life have involved being a part of efforts to make the world a better place. I couldn't think of a better use of my time and my talents than to serve others.

"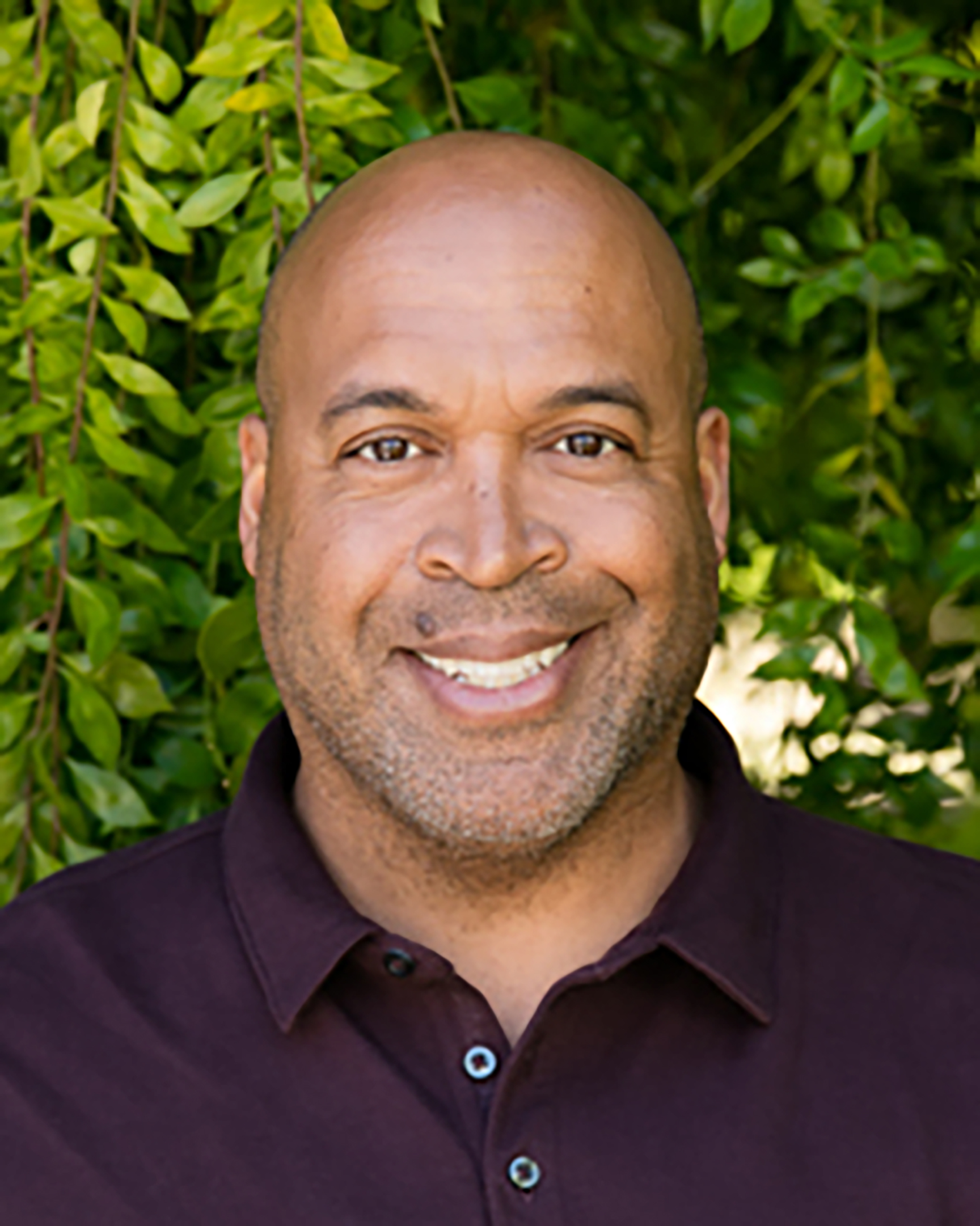 Gina Bonanno
Director
Gina Bonanno is a laser scientist with over 30 years of experience in laser technology development and operations at Lawrence Livermore National Laboratory (LLNL). She held a number of senior technical and management positions in LLNL's largest laser programs including over a decade on the National Ignition Facility (NIF). She later served as Program Director for Photon Science and Applications, an applied research and development organization working on advanced photonic capabilities in support of LLNL's national security mission.
Since retiring Gina has devoted much of her time to activities in the community in a variety of roles with the City of Livermore and with local non-profits. Gina was a member of the Pedrozzi Foundation Board of Directors where her work emphasized providing more support to the community's underserved schools and students. She is a founder of the Pedrozzi Young Scholars Program and helped foster the relationship of Quest with the Pedrozzi Foundation. She has served on both the Livermore City Council and Planning Commission. While on City Council she championed the completion of the City's Climate Action Plan. She continues to serve on the Livermore Climate Action Team helping to coordinate partnerships in the community including with the schools, businesses and national laboratories, and sees Quest as one of the City's key partners in this effort.
Her work with Quest began in 2019 as an advisory board member. Gina was a major contributor to Quest@Home which provided web-based content to the community during the COVID pandemic. She was a leader in the project to construct Quest Plaza, an outdoor science exploration space in downtown Livermore.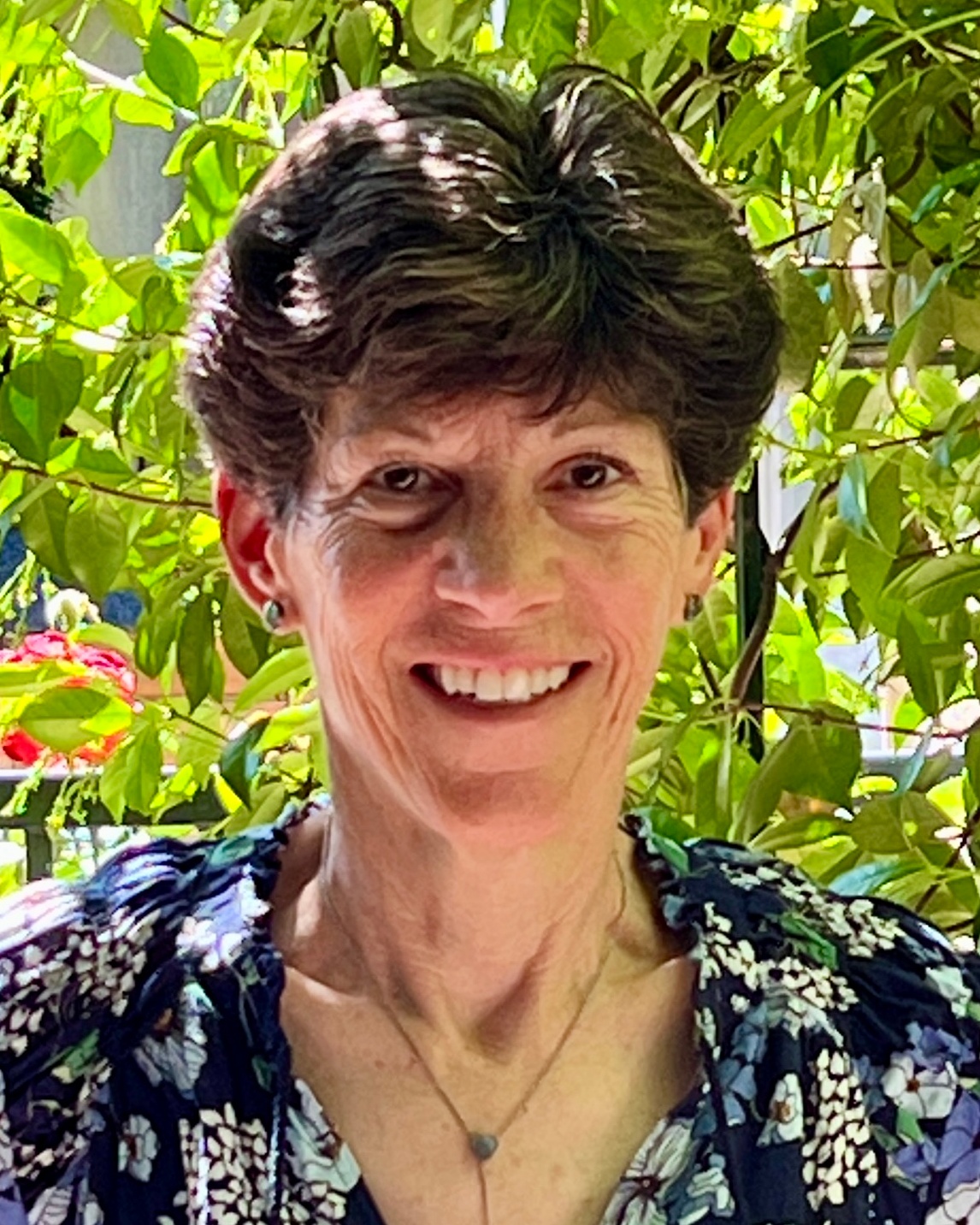 Glenn Kubiak 
Director
Glenn D. Kubiak was raised and educated in New England and New York by parents – one an engineer, one an artist – who consistently fostered curiosity and exploration. He received an Sc. B. in Chemistry from Brown University, the second of two sons to do so. He first visited California during college, traveling by hitchhiking and buses to Mendocino, where he worked for a local hotel while living in a campground a few miles from the birthplace of his future father-in-law. Returning to California for graduate school at Stanford, he had the good fortune to meet and marry his wife Linda and to receive a Ph.D. in Physical Chemistry.
Kubiak worked at Sandia National Laboratories in Livermore, CA for 28 years as a research scientist, research manager, program manager, and organizational leader. His research interests were focused on the structure and chemistry of diamond surfaces and on the development and use of laser-driven Extreme Ultraviolet (EUV) light sources and novel EUV-sensitive photoresist materials for use in semiconductor microlithography. Along with several other Quest members, he had leadership roles in the industry- and DOE-funded EUV Lithography (EUVL) research, development, engineering, and commercialization program, a close partnership between Sandia, Lawrence Livermore, Lawrence Berkeley, and semiconductor equipment suppliers. This program led directly to the current use of EUVL for commercial production of the most advanced integrated circuits and computer chips.
Kubiak then moved to Lawrence Berkeley National Laboratory to assume the duties of Chief Operating Officer and Deputy Director of Operations, where he was responsible for leading the planning, development, and delivery of all institutional operations functions and services provided to over 4300 scientists and staff.
He is now retired, working part-time as a community volunteer, consultant, and non-profit board member, while also pursuing his life-long passions of cycling, long-distance running, and travel with Linda, his wife of 40 years, and with their two adult children.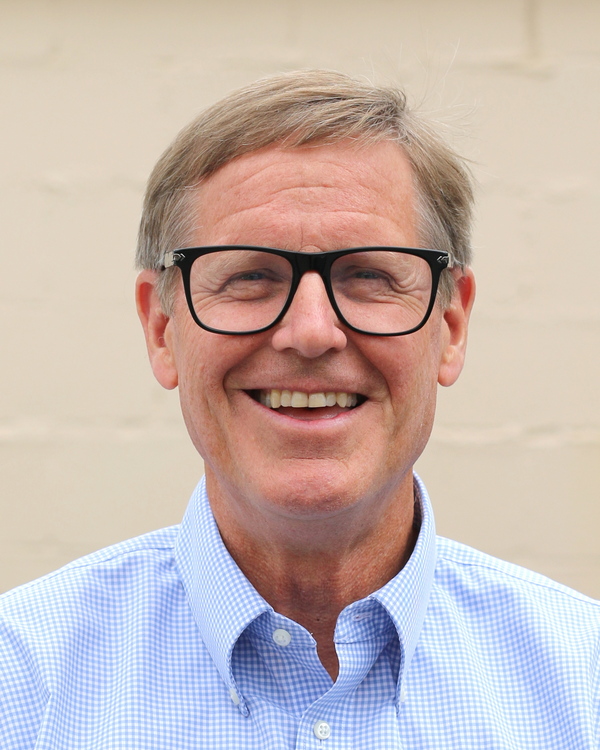 Caleb Cheung
Chief Learning Officer
As the Chief Learning Officer, Caleb heads up the effort to develop new programs, establish partnerships, and build the infrastructure needed for a permanent facility in the future. Previously, he was the Director of Education at the Chabot Space & Science Center and also worked for 21 years in the Oakland Unified School District (OUSD), first as a middle school science teacher, then as the district's Science Director. His career in OUSD focused on developing districtwide structures and regional partnerships for improving science education and implementing the Next Generation Science Standards.
In 2005, Caleb won the Presidential Award for Excellence in Math and Science Teaching. From 2006-2009, served as a Commissioner and the Chair of the California Commission on Teacher Credentialing. Caleb's interests include growing rare cacti and performing magic.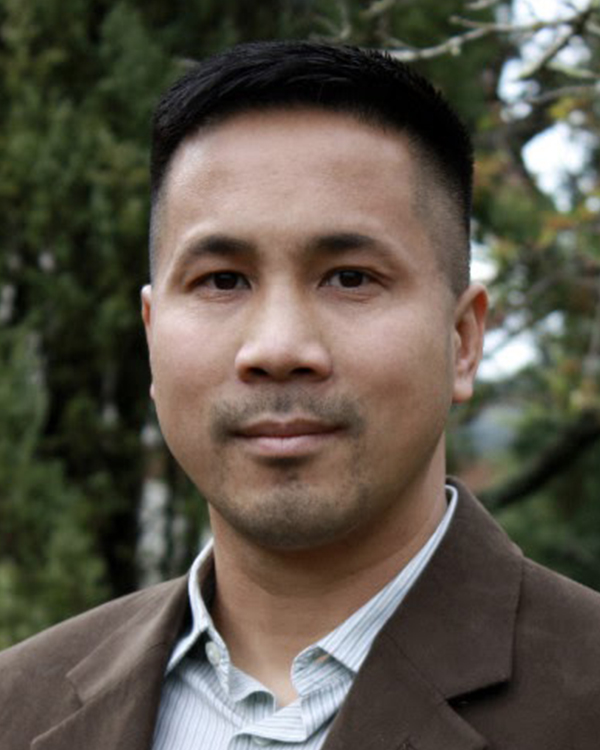 Dan Golub
Director of Education
Dan is a lifelong educator excited to bring his passion for community-outreach and inquiry-based science to the Quest Science Center team. As Director of Education, Dan oversees the development, implementation, and support of various Quest education programs. He hopes to make science education accessible to all and forge connections between students, schools, families, communities, and businesses in the region.
Prior to working with Quest, Dan was a science and math teacher, instructional coach, and site manager at an education non-profit. He serves as a lecturer in UC Berkeley's Cal Teach program where he is intent on ushering in a new generation of STEM teachers that is committed to equity in education. When he's not at working, Dan can be found playing jazz piano, cycling through the East Bay hills, and studying chess.