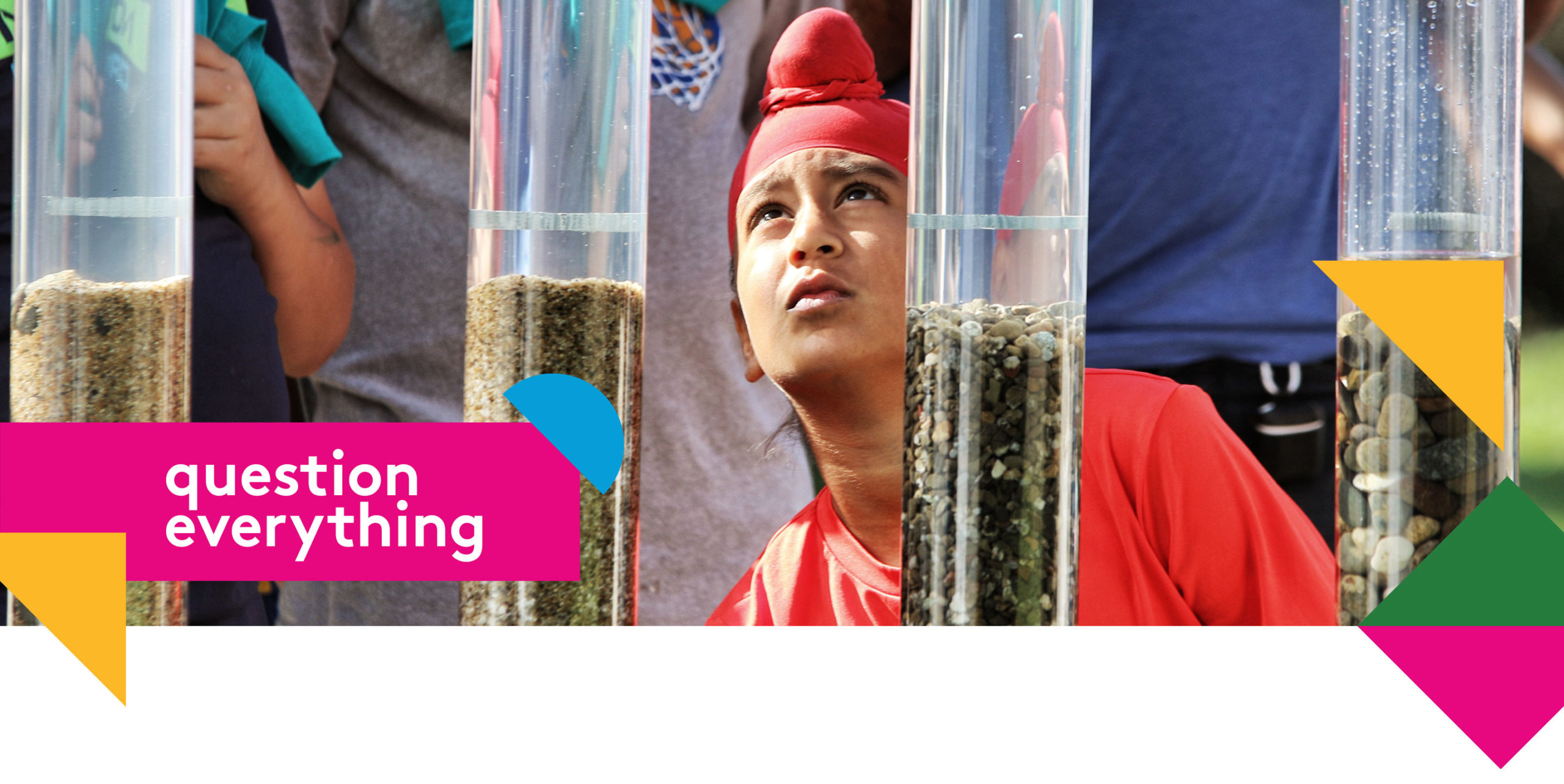 Quest is taking science and learning to a whole new level!  That's what we mean by Science Center 2.0. Hands-on experiences.  Timely and relevant topics.  Open-ended exploration. Friends and families taking a journey of discovery together and learning with others. Everything we do is aimed at building a culture of enthusiasm for science in its many forms.
Creating Science Center 2.0
In 2017, a group of Lawrence Livermore Lab retirees and community leaders decided to share their love of science and technology and 'pay it forward' by leading an effort to create a science center in downtown Livermore. They envisioned a place where everyone – at any age – would have engaging experiences and understand the impact science can have on our society. They called the organization the Livermore Science and Society Center (LSSC). The City of Livermore agreed to include land for this new science center in Stockmen's Park, the centerpiece of its downtown redevelopment plan.
By 2019 LSSC had built an advisory board of committed technical experts, educators, and community leaders to bring this vision to life. They developed mobile wind and water exhibits to take out into the community and held focus groups that confirmed people wanted a science center downtown. In November 2019, LSSC chose the name Quest for this new science center. The name speaks to being on a journey where we Question, Understand and Explore – Science & Technology.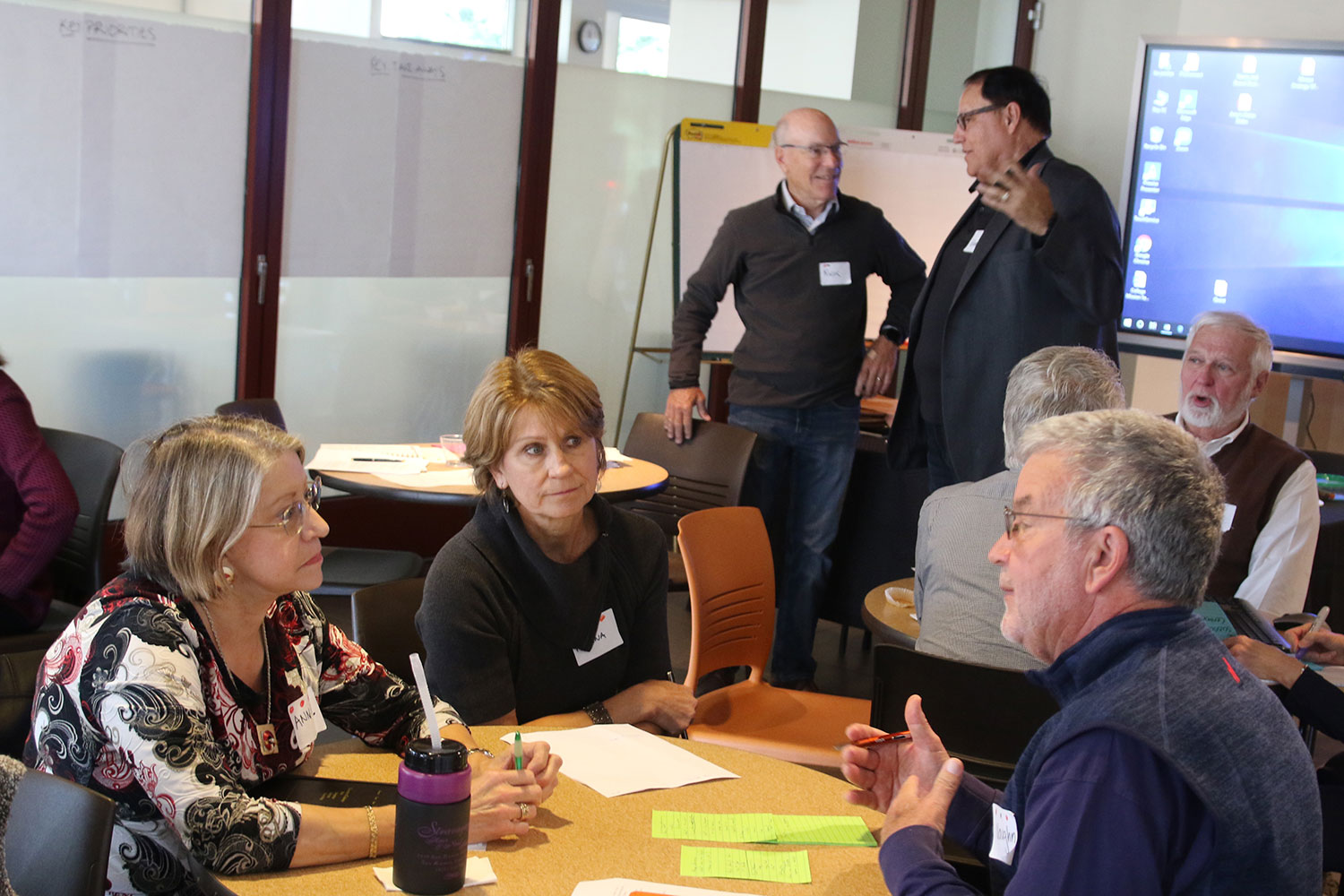 Quest Advisory Board Members at Strategic Planning Meeting
A Place For Everyone At Any Age
Activities at Quest will be designed so everyone has fun and learns, no matter how old they are or how much they already know about science.
There will be many opportunities to explore at a level that feels right. For example…
Families can learn together about how the brain grows and how to encourage each other to persist and have a 'growth mindset' even when schoolwork or life gets challenging.
Elementary and middle school students can discover how science happens and how failures have contributed to some of the greatest scientific discoveries of our time.
High school and college students can explore the interplay between academic disciplines and laws of science that contribute to the success of an experiment – and see how science impacts our society – and our lives on a daily basis.
Lifelong learners can attend lectures, mentor students or participate in community science projects.
Teachers can bring Quest activities into their classrooms to create authentic experiences that reinforce principles and practices from the Next Generation Science Standards.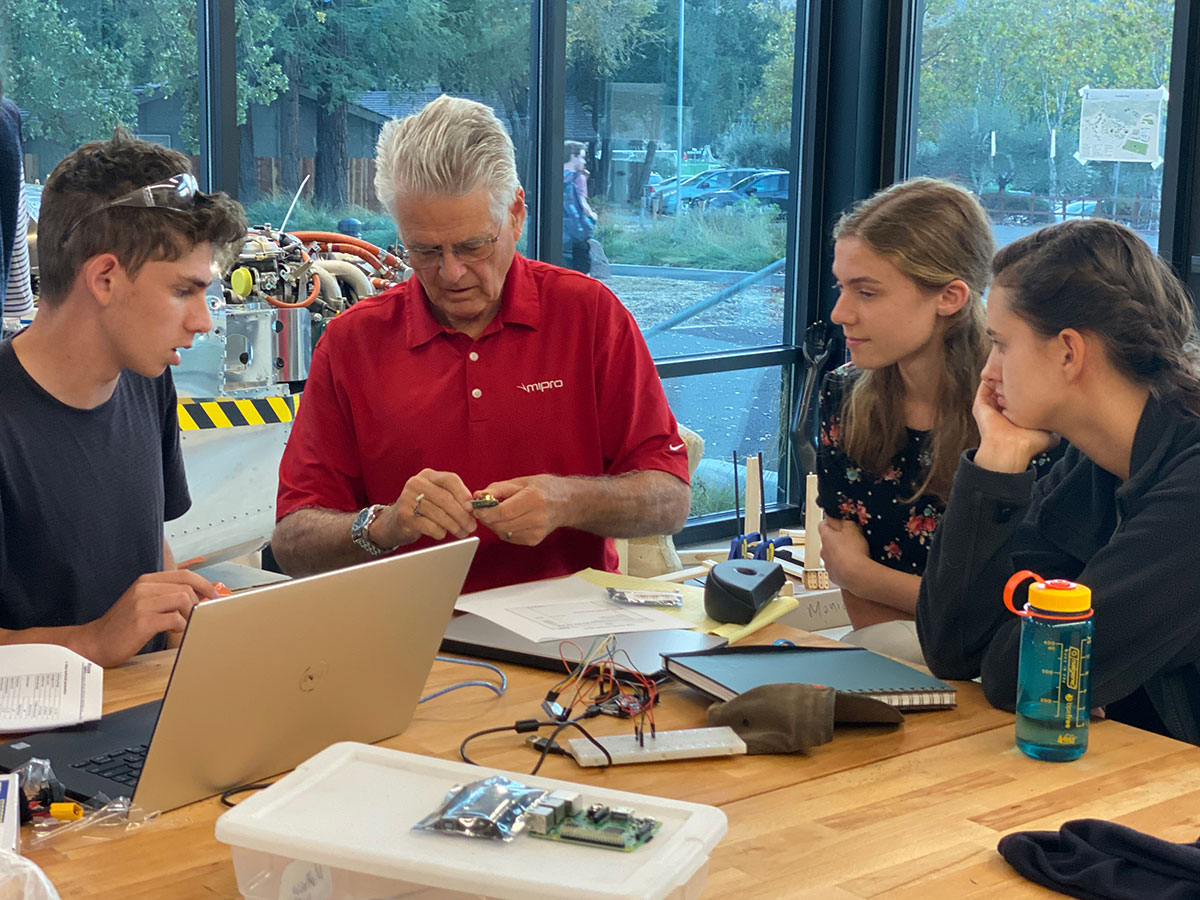 Supporting Our Schools and Innovative Business Community
Serving as a hub, Quest will connect to regional resources involved in teaching and supporting science ranging from local school districts, colleges, universities and educators, businesses, non-profits and technical experts, to volunteers and lab retirees who want to mentor students and help launch scientific careers.
Quest will support the vision of business innovation and leadership that exists in the Tri-Valley by partnering with the local corporations and by offering a showcase for technical achievements and career paths.
Making Valuable Science Connections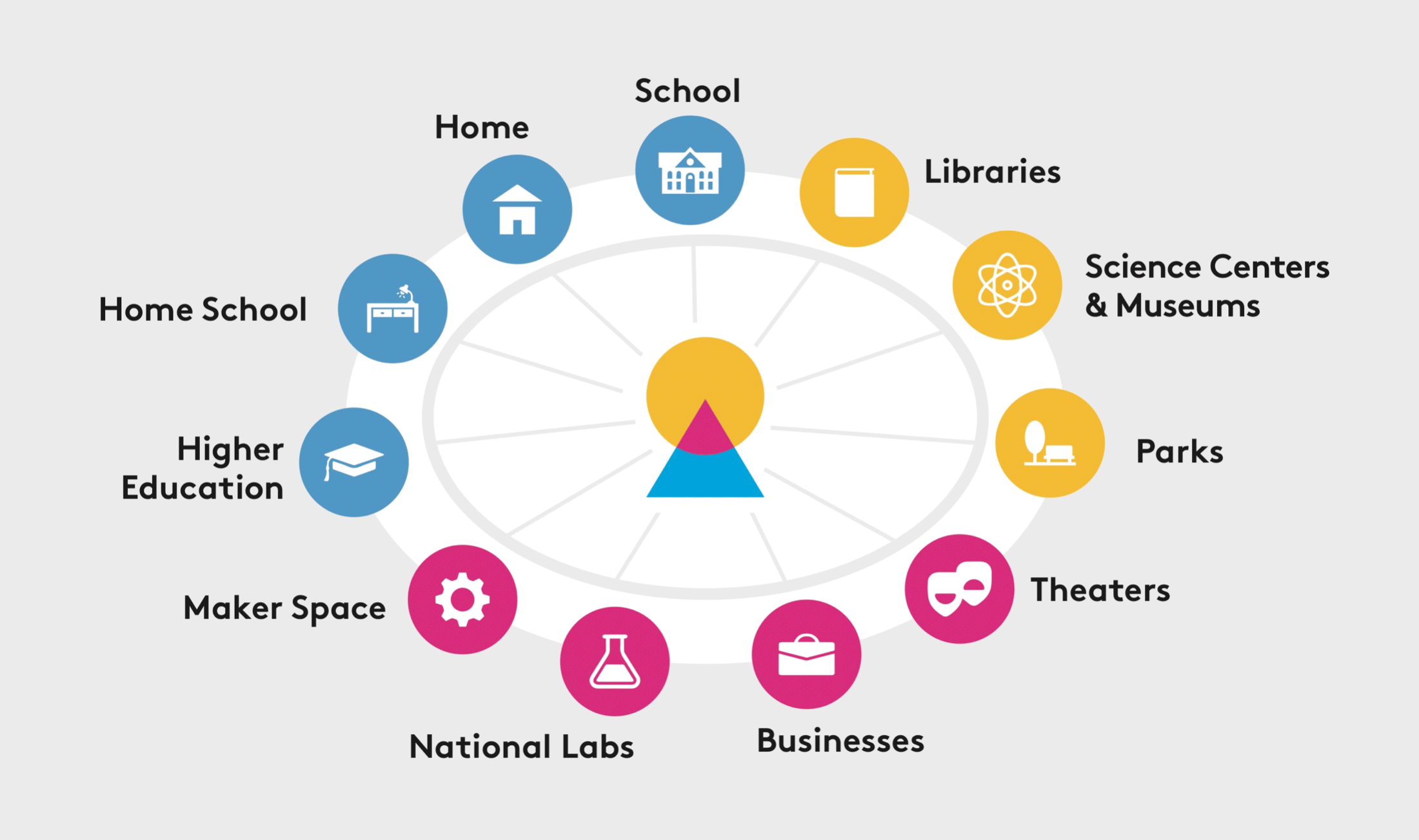 Now you see why we named this Science Center 2.0…Quest!
Question, Understand and Explore
Science & Technology
We need volunteers and funding to make our vision a reality.
Please join us!
Key Accomplishments & Future Plans
2017-2019
501(c)(3) status granted
Stockmen's Park agreement signed, designating downtown Livermore land for the science center
Initial architectural concept and floor plan for 2-story building completed
Visitor experience concepts developed
Pop-up exhibits provided hands-on learning in local classrooms and at events throughout the Tri-Valley and East Bay for more than 3,000 people of all ages.
What's Next
2020-23 – Design and pilot educational programs
2020-23– Build and deploy pop-up exhibits
2020-23 – Develop partnerships
2022-24 – Construction and grand opening
2024+ – Everyone's invited to experience Quest!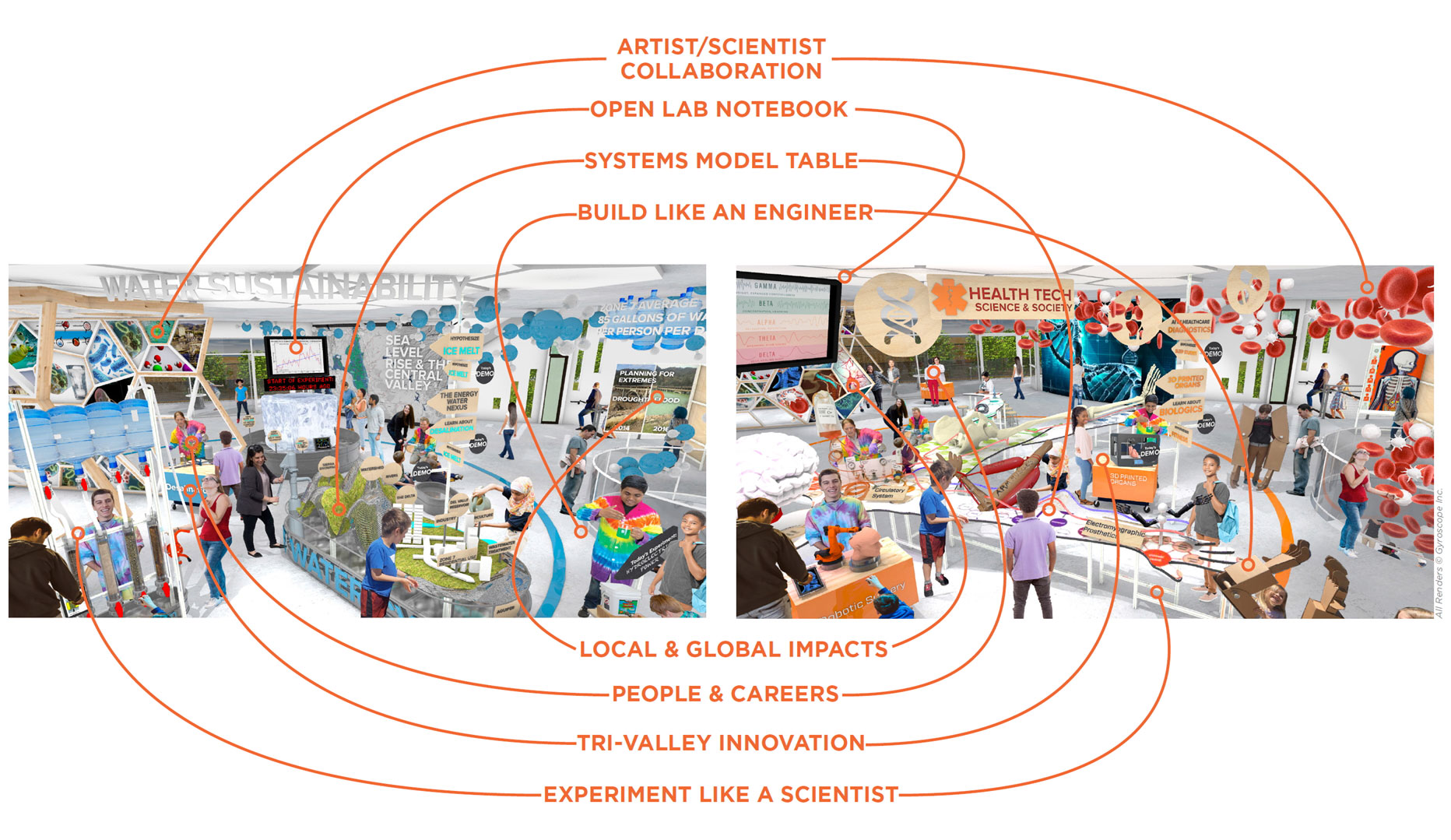 Visitor experience concepts depict some of the possibilities for Quest
Board of Directors
In addition to their scientific and technological acumen, the Quest board members have a long and distinguished history of leadership, education outreach, community building, volunteerism and fundraising. These accomplished retirees of Lawrence Livermore National Laboratory and Sandia National Laboratories-California began their effort to establish a downtown science center as a way to pay it forward — sparking in young minds the same curiosity, energy and exploration that once inspired their chosen careers.
Advisory Board
Quest advisors share a commitment to creating hands-on experiences that ignite a love of learning and understanding of science principles and practices. The following volunteers generously give of their time and share their expertise to help us realize our vision for Quest.
If you'd like to be part of our Advisory Board, please contact us.
Education
Ann Brown, Education & Outreach Associate, Zone 7 Water District
Caleb Cheung, former Director of Education, Chabot Space and Science Center
Kiran Guleria, Education Program Manager, Livermore Valley Performing Arts Center
Nan Ho, Dean of Science, Technology, Engineering and Math, Las Positas College
Eugene Mizusawa, retired Founding Director of Innovation Studio at Athenian School
Bruce Simon, Institute for STEM Education, California State University East Bay
Pop-up Activities
Gary Dreifuerst, retired Electrical Safety Officer, Lawrence Livermore National Laboratory
David Lunn, retired Water Resources Manager, Zone 7 Water District
Joe Kilkenny, retired Physicist, General Atomics and Lawrence Livermore National Laboratory
Mark Newton, Board of Directors, Asante Africa Foundation, retired Electronics Engineering senior manager
Dennis O'Brien, retired Chief Electronics Engineer, Lawrence Livermore National Laboratory
Tom Parham, Senior Research Scientist, Lawrence Livermore National Laboratory
Pam Whitman, Senior Research Scientist, Lawrence Livermore National Laboratory
Community Science Projects
Don Sweeney, retired Project Manager, Large Synoptic Survey Telescope
Ann Willoughby, AAUW and Expanding Your Horizons
Regina Brinker, Science teacher and STEM Coordinator, Livermore Valley Joint Unified School District
Eugene Mizusawa, retired Founding Director of Innovation Studio at Athenian School
Strategy
Tom Manger, Director of IT consultant, and President of Robot Garden makerspace
Lynn Naylor, CEO, Innovation Tri-Valley Leadership Group
Adam Tobin, Executive Director & CEO, Chabot Space and Science Center
Lee Younker, Geoscientist and retired senior manager, Lawrence Livermore National Laboratory
Michael Carter, Physicist, retired Program Director for DoD Technology Programs, professional photographer, Livermore Lab Foundation director
Nadine Horner, External Relations Officer, Lawrence Livermore National Laboratory
Communication
Amy Aines, Communications consultant, co-author Championing Science
Susan Houghton, Founder, Sunflower Hill, and retired corporate communications director
Lynda Seaver, Public Affairs Director, Lawrence Livermore National Laboratory
Speaker Series
Nathan Brumley, Supervising Librarian, Youth Services, Livermore Public Library
Nicki McGrath, former Business Associate, Exploratorium Global Studios
Ann Willoughby, AAUW and Expanding Your Horizons
June Yu, Executive Director National Laboratory Programs, UC Office of President
Facilities
Valerie Morrow, Urban and Regional Planning, retired senior facility manager, Lawrence Livermore National Laboratory
Monya Lane
CEO
Monya Lane is a retired mechanical engineer whose tenure included overseeing the development of innovations in advanced manufacturing, bioengineering and data science as the associate director of Engineering at Lawrence Livermore National Laboratory. Throughout her 35-year career she held a variety of energy, environment and national security project and program management roles in service to the nation. As the senior leader of Lawrence Livermore's largest organization, Lane managed a diverse collective of 1,600 employees in providing the necessary engineering, science and technology to ensure the success of the laboratory's missions. Earlier in her career she was the one of the system engineers on the team responsible for designing the NIF laser. Known for her "can-do" attitude, Lane brings nonstop energy and a track record for building successful teams to Quest where she is, once again, leading the effort to "create something bigger than ourselves." She is an active participant of Innovation Tri-Valley, a collective of business leaders, educators and elected officials dedicated to championing the Tri-Valley. She also serves as chair of the Livermore Commission for the Arts and sits on the Board of Trustees for UC Merced as liaison to the Tri-Valley region. An avid tennis player, Lane still competes in local tennis leagues and was on a team that made it to the national competition in Las Vegas in 2018.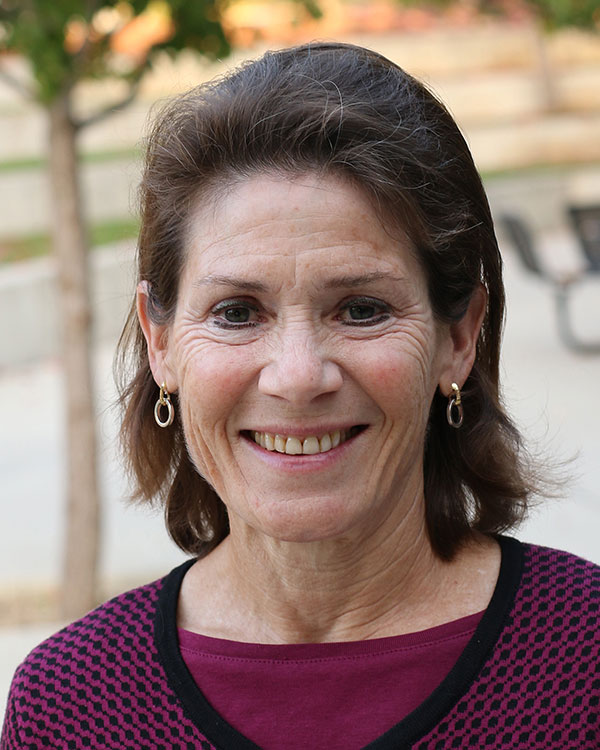 Alan Burnham
Founder & CFO
Alan Burnham lives for all things chemistry. He is a professor, consultant and mentor with more than 50 years of experience as a chemist and 250 professional publications to his credit. During his 31 years at Lawrence Livermore National Laboratory he worked on a variety of energy and national security projects before becoming the chief technology officer for American Shale Oil. He has consulted with numerous oil companies and serves as adjunct professor in the Energy Resources Engineering Department at Stanford University. A visionary who cares about his community, Burnham originated the idea for Quest, his second nonprofit startup, after serving as the founder and CEO of Partners for Change Tri-Valley, which provides life-skills training to lift people out of poverty. Burnham is passionate toward all levels of teaching, whether serving as an adviser to postdocs, teaching a class to graduate students, tutoring middle schoolers or introducing basic science concepts to grade school students. He often can be found tinkering in his or fellow board member Vaughn Draggoo's garage, where they have built a number of pop-up exhibits to encourage young minds to pursue science and to promote Quest.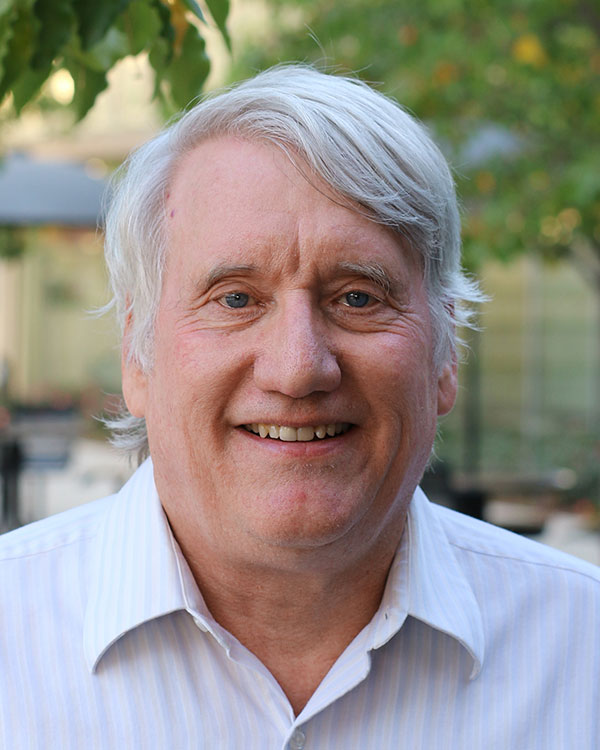 Vaughn Draggoo
Secretary
Vaughn Draggoo is a retired physicist and technical manager with a passion for science education. He spent more than 30 years at Lawrence Livermore National Laboratory working in lasers and optics, with an emphasis on the construction, integration and operation of industrial-scale equipment and facilities. Since taking on his "second avocation" as a Quest board member, Draggoo and Burnham have been pooling their ingenuity to create a number of pop-up exhibits to not only drum up support for a downtown science center, but to introduce scientific phenomena to inquisitive minds of all ages. Draggoo serves as a docent at the Chabot Space and Science Museum in Oakland and is an active mentor/volunteer in the Livermore schools, where his wife taught for 30 years. He sits on the Livermore Joint Unified School Unified School District's Citizens' Bond Oversight Committee, responsible for monitoring bond finances to ensure the money is spent properly. An avid golfer, Draggoo proudly admits to putting his game on hold so he can design classroom experiences based on Next Generation Science Standards and help launch Quest.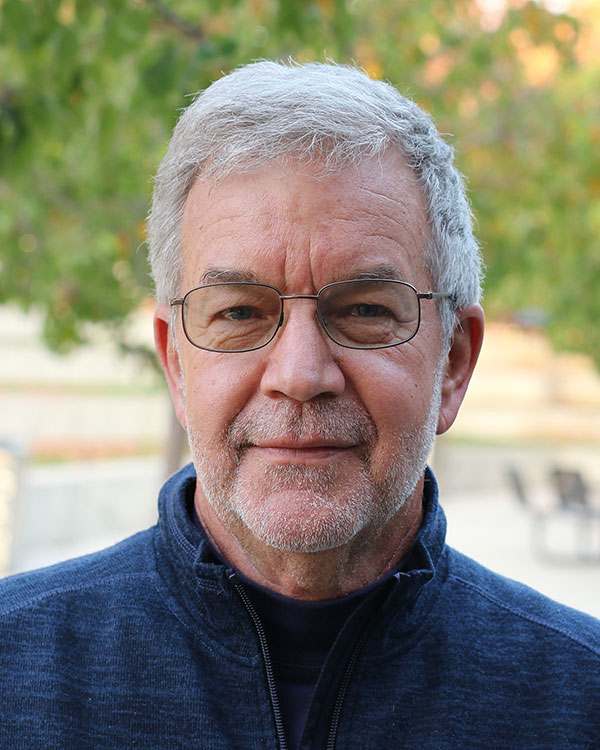 Jay Davis
Director
Jay Davis is a seasoned leader and nuclear physicist known for building new facilities, standing up government organizations and raising funds to advance science and engineering. While at Lawrence Livermore National Laboratory, he built accelerators for research in basic and applied science, culminating with the Center for Accelerator Mass Spectrometry. His work enabled groundbreaking research in forensics, climate change, materials research and medical and biological sciences. After the first Gulf War, Davis served as a U.N. nuclear inspector in Iraq and as the first director of the Defense Threat Reduction Agency within the Department of Defense. Closer to home, he has chaired the board of the Livermore Valley Chamber of Commerce and served on the boards of Innovation Tri-Valley Leadership Group, and the Livermore Valley Performing Arts Center. In 2019 he became president of the Rotary Club of Livermore. For five years he was president and chief fundraiser for the Hertz Foundation, where he secured millions to help fund graduate student studies in the applied physical, engineering and medical sciences. A retired windsurfer, biker and back-country skier, Davis now spends his free time as the self-proclaimed "chief sharecropper" and owner of the Davis-King Vineyard, home of Talking Bull Petite Syrah.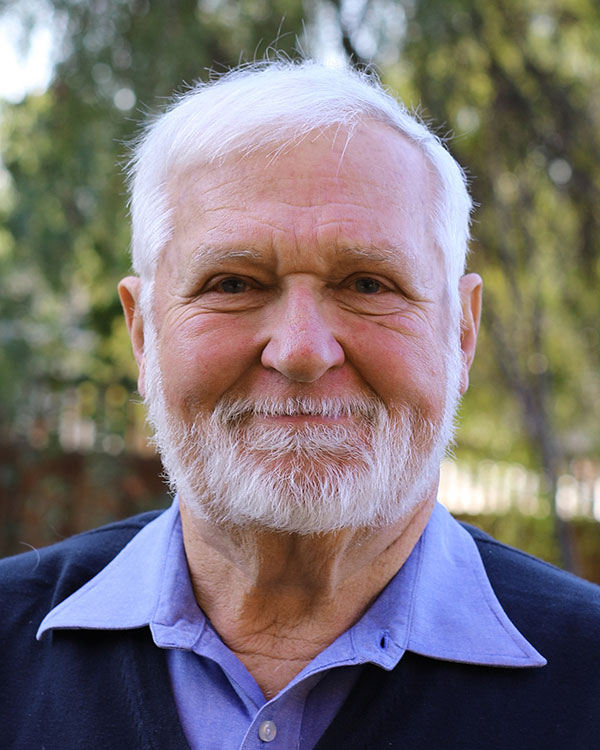 Rick Stulen
Director
Rick Stulen is a solid-state physicist with a 36-year career at Sandia National Laboratories, retiring as vice president of the Sandia-California site. He helped formulate and lead the Department of Energy's largest public private partnership to create advanced semiconductor manufacturing technologies in partnership with Lawrence Livermore and Lawrence Berkeley national laboratories. He spent four years in New Mexico leading Sandia's Science and Technology portfolio before moving back to California as the senior executive in charge of the California site and laboratory program lead for Energy, Climate and Infrastructure Security. He is a visionary executive who excels at building partnerships and encouraging young minds to persevere and pursue science and technical careers. Always willing to take on new challenges and learn from any setbacks, Stulen is trying to perfect a 360 degree turn on a wakesurfing board (he's "getting close"). A home coffee roaster and trained barista, he has a passion for sailing and often can be found on the San Francisco Bay.