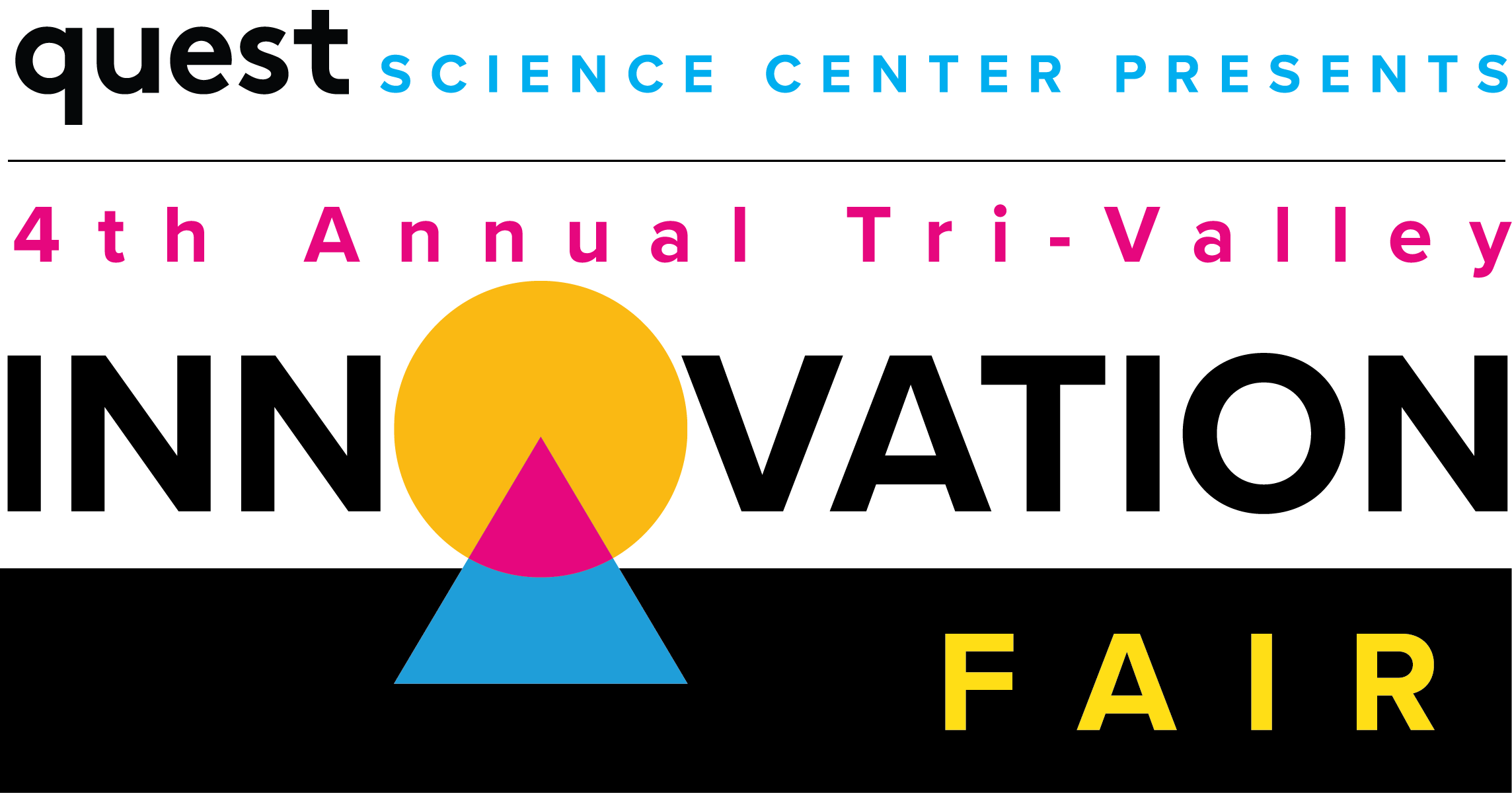 Alameda County Fairgrounds
Pleasanton, CA
Saturday, March 19, 2022
10-5 pm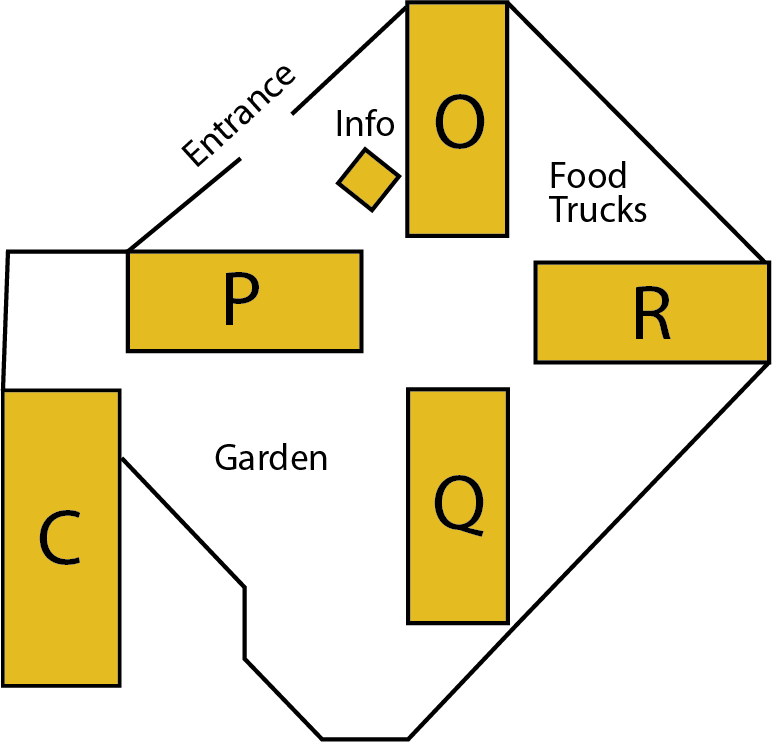 If you need help, please stop by the info tables in each building or look for a volunteer wearing a black Quest shirt.
Bathrooms and water stations are located in Buildings C, O, and Q
Food vendors are located between Buildings O and R
Masks are highly recommended and encouraged
Visit the Quest Science Center Booth in Building Q to learn about future events and consider making a donation to support science education in our community.  
10:30-12 pm – Courtyard
Soap Bubble Demonstrations (Brian Lawrence)
11:30-12 pm – Building R
Quest Science Center Welcome
OMRON Presentation (Dean Steadman)
Modern Manufacturing and Industrial Automation 
Livermore Arts Presentation (Chris Carter)
12-1 pm – Building C
East Bay Jazz High School All-Stars
Musical Performance
1:10-1:40 pm – Building R
Kids Teach Tech Presentation (Sarbani Mulchandani)
Share the Power

OMRON Presentation (Teng Zhang)
Omron Group's Vision, Mission and Values

4-4:30 pm – Building R
OMRON Presentation (Parker Conroy)
Interactive demo of Omron autonomous mobile robots technology

Kaya17 Presentation (Su Dwarakanath, Sabrina Mounkes)
Quest Science Center Closing
Building O
Alameda County Vector Control
Information on disease vectors, surveillance, and control
AmadorUAVs
Play a Where is Waldo game against our software
Las Positas College – Drone Technology
Explore thermal cameras and multi-spectral cameras on drones
Northern Light School
Learn about students designed masks for healthcare workers, firefighters and more
Omron
Experience the world of automation and robotic in real world applications
SafeTraces
Learn how VeriDART measures ventilation and air filtration in buildings to create safe workspaces
Thomasin Dewhurst Fine Arts
View student created anamorphic sculptures that create shadows of recognizable images
Space Palette
Play a visual music instrument with a depth-sensing camera that lets you finger paint in mid-air
Voyage 6 of Tri-Valley
Learn about the FIRST program and interact with robots
Building P
ABC Northern California
Electrical trade pipe bending and small motor demo
ARCAID
Robot car delivery and notification demonstration
BART
Informational table
CEMEX
Learn to make concrete
Chabot Space & Science Center
Science demos and projects from high school students
East Bay Community Energy
Learn how energy is generated in Alameda County and the City of Tracy
FormFactor, Inc.
Explore test & measurement devices in semiconductor, AI, cryogenic, 5G devices and advanced packaging applications
Kaya17
Learn how fast and accurate testing stops the spread of COVID-19
Kids Teach Tech & Comcast Internet Essentials
Explore Sphero Bolt gyroscopic robots and code cool games
Lawrence Livermore National Laboratory
Demonstrate physics using cell phones and create designs from 3D printers
Livermore Lab Foundation
Learn about brain diseases and climate solutions, and be inspired to become a future scientist
OpenSpace
Learn how 360° cameras, computer vision, and AI is used to monitor construction projects around the world
Pleasanton Cultural Arts Council
Explore sun prints, nature, and selfie photos
Shrish Premkrishna
Learn how artificial intelligence and machine learning can be used to automatically grade assessments
Visit Tri-Valley
Learn about the resources in the Tri-Valley
Building Q
Las Positas College – Climate
Learn about Zero Waste initiatives in our community
Las Positas College – Phi Beta Lambda
Learn about leadership skills needed to enter the workforce
Lawrence Hall of Science & Science at Cal
Use mechanical linkages to design animated characters and moving toys
Livermore Area Recreation & Park District
Explore innovations through biomimicry
NASA Ames Research Center
Explore activities highlighting NASA's upcoming missions
NASA Ames Research Center
Explore NASA's space biology activities on ISS with movies, games and modes
Quest Science Center
Discover an energy conversion demonstration
Quest Science Center
Control an interactive monitor with daily display of Tri-Valley air quality in 2021
S2 Genomics
Compare and identify cells and tissues from parts of your body
Stanford Health Care – ValleyCare
Interactive health activities including hands on CPR
Tri-Valley Air Quality Community Alliance
Learn about the unique dynamics and challenges of the Tri-Valley airshed and monitor particulate matter at home and school
Tri-Valley Citizens' Climate Education
Explore the Greenhouses Gases (GHG) by making models and interact with the En-ROADS Climate Solutions Simulator
UC, Berkeley RadWatch & DoseNet
Use of hand-held sensors to explore potential sources of radiation, CO2, and other health-related risks
ZEISS
Use microscopes, binoculars and other ZEISS products to discover the world around you and explore the world of ZEISS
Zone 7 Water Agency
Utilize tools used by Zone 7 engineers and scientists to monitor streams and water quality
Building C
AC Transit
Information about public transit and job openings
American Chemical Society – California Section
The Buzz about Bugs: a hands-on investigation on insect and plant scents and colors
California Life Sciences
Learn about Race & Social Equity Innitiative, NEXTGene Girls, and FAST, and win a raffle item
Conservation Society of California, Oakland Zoo
Wild Animal Investigators: discover the secrets of skulls, tracks, scales, furs, feathers and more
Innovation Tri-Valley Leadership Group
Learn about the Tri-Valley's Dreammakers and Risktakers award and nominate an innovative student project
Insect Sciences Museum of California
Use ISMC's Virtual Field Guide to learn about insects in Bay Area wildlands
IvyMax Foundation
Environmental Pollution Solution Awareness
Las Positas College – Alpha Gamma Sigma
Learn about volunteering in the community and helping others at your school
Las Positas College – Engineering Technology
Discover a pathway to an exciting career in Engineering Technology
Las Positas College – Horticulture
Compare hydroponic and aeroponic systems, and germinate native plant seeds
Las Positas College – Manufacturing & Transportation
See tools and equipment from our programs
Las Positas College – Mu Alpha Theta
Explore different patterns from Pascal's Triangle
Las Positas College – Physics & Astronomy Dept
Blue Skies, Red Sunsets, and a Big Solar System: view an optics demonstrations and make a pocket solar system
Livermore Arts – Bankhead and Bothwell
Art in Our Community: create an art projects to take home
Monarch Tractor
Interact with an electric driverless tractor and discover solutions to agtrech challenges
Robot Garden
Learn about our family-friendly community makerspace
Sandia National Laboratories
Explore electric circuit puzzles, DIY lava lamp, balloon magic, and water diffusion demos.
TeenTechSF
Learn about electronic circuits and build your own light display, security device, musical keyboards, and more
Tri-Valley Stargazers Astronomy Club
Safely view the sun through solar telescopes
UC Merced
Drive NexTech robots, code computers, and learn from UC Merced engineering students
Wente Vineyards
Test the sugar level and pH in common beverages
Garden
East Bay Regional Park
Parks to People – Experience East Bay Regional Parks through virtual reality
GILLIG
Tour the newest battery electric bus and interact with engineers