As part of its commitment to bring relevant and thought-provoking science topics to everyone, Quest is sponsoring a talk by Professor John Arquilla, distinguished professor of defense analysis at the Naval Postgraduate School. He will discuss the forward-thinking approaches needed to address the spectrum of new directions for national defense during this Rae Dorough Speaker Series lecture at the Bankhead Theater in downtown Livermore.
---
National Defense for a Brave New World
John Arquilla
March 12, 2020 (Thursday), 7:30 p.m.
Bankhead Theater
---
The challenges the U.S. military faces are numerous, complex and require new ideas and approaches if they are to be fully addressed.  Threats to national security are on three basic levels: the ongoing struggle against terrorist and insurgent networks that has dominated the past two decades;  the vexing problems of regional powers such as Iran and North Korea; and the danger posed to the security interests of the U.S. and its allies by a rising China and a resurgent Russia.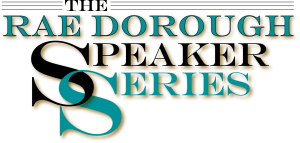 In the face of these challenges, the American defense establishment has yet to articulate a vision that will enable sustainable, successful operations at all three levels.  Most importantly, the pace of technological change has quickened giving rise to new weaponry — ranging from hypersonic missiles to a growing arsenal of cyber weapons.
For tickets, contact the Bankhead Theater box office, or call 925.373.6800.