Quest Science Center and FormFactor CEOs recently co-hosted a virtual industry summit, to gain regional perspective on how Quest can best contribute to the vibrant quality of life in the Tri-Valley region during the uncertain next couple of years.  Participants were a wide range of executives from around the Tri-Valley innovation ecosystem, who have been strong supporters of the opportunity to create a regional science center in downtown Livermore that inspires and nurtures everyone's exploration skills and enables lifelong engagement with science and technology.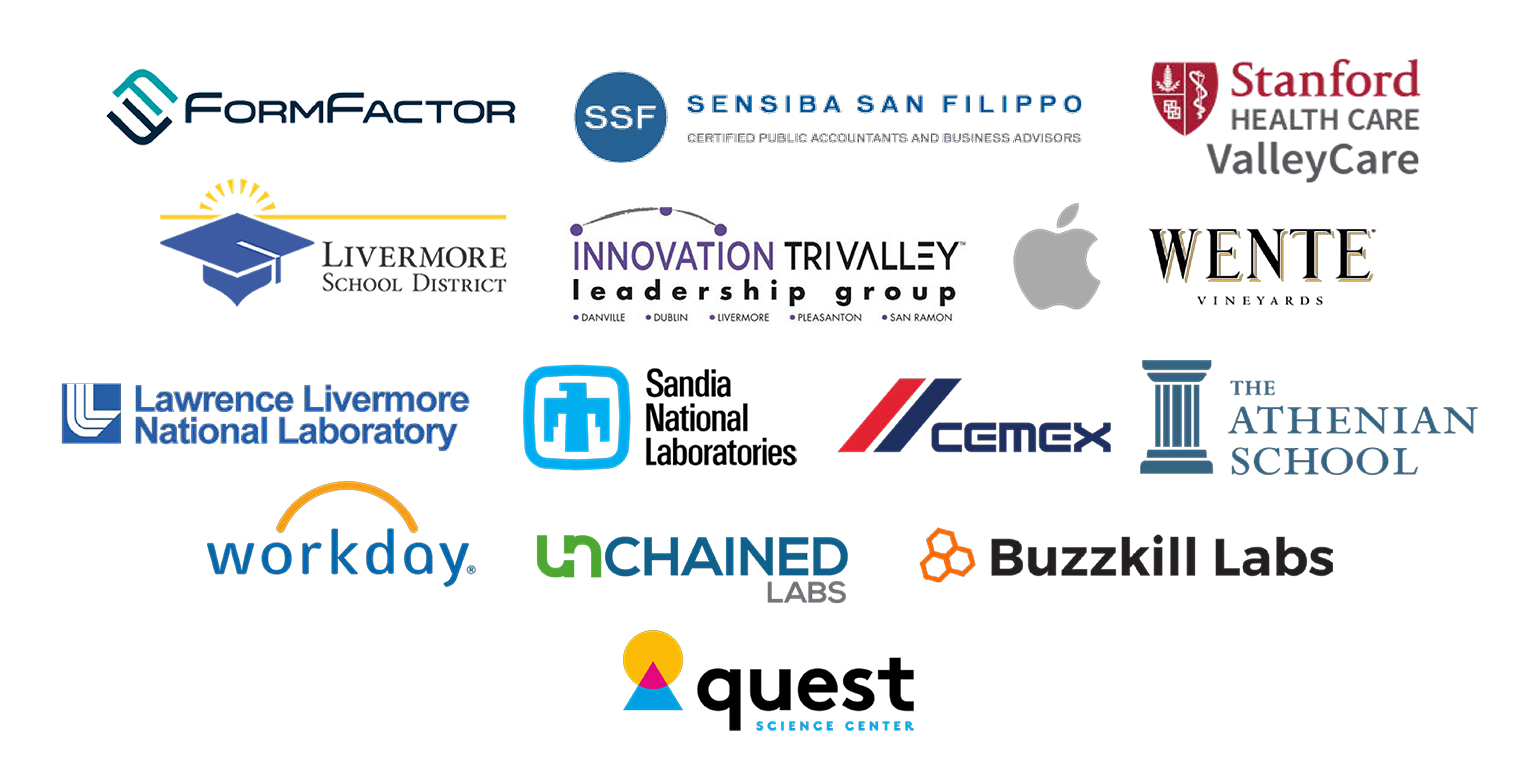 The meeting had three parts: 1) an update on Quest Science Center's education activities this year pre- and post-COVID-19, 2) discussing a "stepping stone" strategy to maintain momentum while delaying launch of the capital campaign, and 3) gaining industry perspective on desired impacts in the community.
Caleb Cheung, Quest's Director of Learning and Innovation, described how we're implementing the concept of exploration to grow skills that are crucial for lifelong success and engagement with science and technology, beginning with middle school students.  A particular feature of both our CO2 sensor workshops at Expanding Your Horizons Conference in February, and our pilot hybrid summer programs for lower-income Pedrozzi Young Scholars, was the inclusion of high school interns in program leadership and guiding roles.  As we are a learning organization ourselves, we've concluded from these programs that student interns will have a core role in our programming strategy long-term.    Please see Tim Hunt's column in the Pleasanton Weekly where he interviewed Caleb about these recent programs. 
Rick Stulen, Quest Board of Directors, then described a new "stepping stone" strategy to maintain momentum and visibility while we pause launch of the capital campaign until next year.  Based on a progressive science center model implemented by the city of Los Altos and the Exploratorium in 2014, we are looking at a near-term indoor/outdoor concept with a combination of "Apple store" storefront visibility as well as temporary use of our empty footprint next to Stockmen's Park.  This effort will be pointed towards a larger-scale summer program in 2021. 
The Tri-Valley executives attending provided very thoughtful and creative input to the Quest team.  They lauded Quest's innovative educational pilot programs and student interns, and noted the opportunity for broad reach with virtual delivery.  They also endorsed the concept of a flexible and low-cost "stepping-stone" presence to maintain visibility and impact during the expected twists and turns of the next year or two. 
Our next step is to refine the business plan for the next 6-9 months, reaching out to the broad innovation base in the Tri-Valley from life sciences and healthcare to advanced manufacturing, computing, and agriculture, and finding intersection with K-12 schools and higher education.  We hope to host these industry summits on a regular basis to bring together opportunities to fulfill our vision of "connecting everyone to the value of science".